Enhance eBay Vehicle Listings with AutoXloo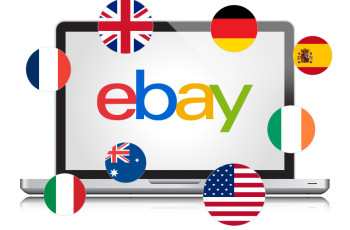 There are dealerships who have eBay auctions and other online vehicle listings down to an art, providing detailed information to buyers so they are comfortable completing the transaction even if they are thousands of miles away.
These dealerships have eBay stores, dedicated bays for taking quality pictures and a commitment to providing enough detailed information to earn trust and convert shoppers to buyers. Providing detailed information and pricing vehicles competitively are a must for selling online. Important dealership details include general information about your dealership, customer testimonials, guarantees and warranties, terms of sale, financing options and delivery and shipping details.
Important vehicle details can be provided leveraging today's technology, including templates, vehicle photos, detailed options, vehicle condition information, and video. Vehicle pictures and videos ensure a buyer of overall car condition.
Think of the different touch points that you have to reassure the customer when listing your cars online. Many of these touch points cost you nothing, other than investing a little more effort in listing the car. This extra effort can make all the difference in separating your car from others listed, and reassuring the customer that they can have confidence in doing business with you.
Text Descriptions on the Vehicle Photos – Some dealers help their vehicle pictures come to life by using text annotation tools in Paint or Photoshop. AutoXloo's patented Etch-A-Word tool gives you drag and drop capability to make text descriptions on the photos a snap! This single function can dramatically separate your listings from your competition. Click Etch-A-Word to see a demo of this innovative product.
Graphical Vehicle Report – This visual illustration of the car allows details about the exterior, interior and mechanical condition of the car to be noted in a visual format. Convenient point and click reporting simplifies the complete online listing and provides comprehensive vehicle condition reports to prospective buyers. See a demo of this powerful product by clicking Graphical Vehicle Report.