Service Optimization with Buyer's Guide Automation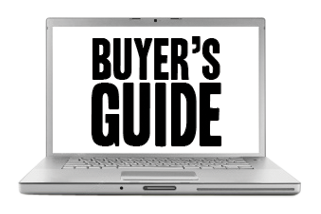 Buyer's Guide must be displayed on every vehicle on your lot. Federal Trade Commission has mandated every dealership to do this. Professional and detailed buyer's guides and window stickers will keep your dealership compliant and help you to avoid hefty penalties.
Buyer's Guide, Window sticker and Addendum module is that application that saves your money and time. Grab the attention of your visitors with attractive stickers and guides from Autoxloo. We offer custom window stickers designed specifically for your dealership to match your specific business needs. Our custom window stickers give your dealership a professional appearance and help build value for your customers.
Autoxloo proprietary algorithm can establish the exact warranty type available for your vehicles using your existing warranty vendors offerings. No more handwriting the year, model, make or any other information you want on the buyer's guides. We are able to brand by make, odometer, year, in service data to set the warranty for each vehicle. Everything is FULLY AUTOMATED. Buyer's Guide Automation is the TURNKEY technology. Your Buyer's Guide is ready in no time. Autoxloo will deliver the report to your email or directly to a designated printer in your store. We are ready to submit full report generation monthly or even daily if needed.
See for yourself. Contact Autoxloo today.