Dealerships are on the FTC's radar screen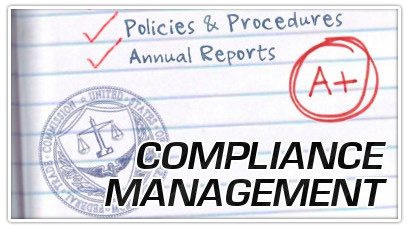 Protect Your Dealership!
Many dealerships today are still not complying with the FTC requirements that are not being taken seriously. Therefore, putting their dealership into liability where its just a matter of time before they get caught. Autoxloo's compliance program is designed to assist dealerships to avoid the unnecessary situation that can end up costing your up to $5,000 per failure. Ignoring compliance standards just doesn't make good business sense. The FTC requires dealerships to ensure that automotive posts are completely accurate and not misleading.
Everyday there is news about dealerships being fined and even sued by the consumer. The regulations are there to protect the public and your dealership. Is it worth being criminally charged, having your dealership's reputation ruined, paying penalties etc?
Federal and state regulators have increased actions against dealers for advertising violations. No actual harm to consumers need to occur, the problem may not be what the advertisements say, but what they don't say. Sometimes, the disclosures are not enough to save the dealership. Don't rely on general disclosures to keep your advertisements compliant. The responsibility for compliance lies with the dealership, not the advertising agency. You have to investigate the accuracy of any statement. Never assume that your ad agencies are following the rules.
---
It's up to your dealership to get this stuff right:
Check if all necessary disclosures are present on your website.
The buyers guides are compliant and visible on every vehicle on the premises being offered for sale.
Every employee is trained on the compliance rules and regulations.
You should be sure that all disclaimers are clearly displayed and not buried away elsewhere on the website.
Discarding of documents and paperwork pertinent to buyers, quotes, bill of sales are either filed away in a secure place or destroyed.
Must have an OPT-OUT option for email or text correspondence.
Ensure the lease programs, payments, interest rates etc are properly advertised, sold vehicles should always be removed fast in order to avoid lawsuits and so on and so on.
---
The FTC has indicated that dealerships are fully responsible for all inappropriate actions of their employees. Dealers should not assume that their employees are in compliance simply because they've been in the business for a while. Perhaps, some dealership practices they've learned are not necessarily legal or ethical but the employees have no idea that they are doing anything wrong. Train your personnel or they may simply rely on doing business the way it's always been done.
You can only send text messages and e-mails to people that give you consent to receive messages and you must immediately stop sending messages to anyone who unsubscribes from this marketing services. Stick to the CAN-SPAM Rule.
The FTC has penalized a number of companies for failing to follow their own published privacy statements. Consult the national and your company Do Not Call lists before sending a message.
Be sure all of your customers are knowledgeable about how the service works. This way you'll prevent the dealership from a lot of potential customer issues. With Autoxloo's Compliance program your dealership will be compliant with the state and federal rules and your customers will know that their privacy is maintained and safeguarded. Your clients will be able to choose how dealer is going to contact them: by phone, sending e-mails, direct mails etc; and how their information is secured.