Be Available 24/7: Mobile Optimized Solutions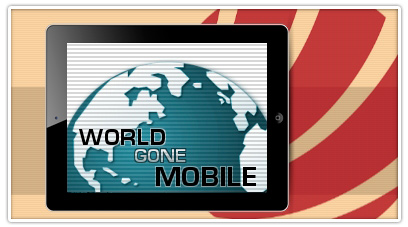 Faster Time To Market
Mobile Compliance
Flawless Navigation
Interactive Solutions
Let's Get Mobile
Being available 24/7 is the norm today. Your prospects' mobile phones don't go off, so why should your website. Mobile compatibility is not as difficult as it once was, but having someone on the phone or live chat is a challenge. Mobile users are growing rapidly with no sign of slowing down. An informative and easy to navigate online showroom can make all the difference with the consumer to provide their information with confidence or close their browser. Over 30% of the automotive related searches are coming from mobile devices. Google estimates by the end of 2013 this number will be 39%. A strategic business professional wouldn't get caught out of loop on this one. If your dealership is neglecting to have a mobile presence then expect your customer to find your competitors down the Cyber Street on the Google Map.
With AutoXloo's mobile platforms you can have the best of both worlds. A professional consumer facing mobile pages to help them select the desired vehicles and utilize the Call-To-Action features of the mobile site, to notify you of their choice; and a user-friendly interface to the DMS system to upload your vehicles and images seamlessly in under a few minutes for each vehicle. It's so easy that even a child can do it.
Autoxloo's mobile sites are designed with the understanding the limited Real Estate available on a mobile device for promoting your vehicle. We offer a configurable mobile that runs within your standard website system which is able to switch the platform instantly when detecting the devise OS engaging the website.
Our mobile designs are just as flexible as the desktop version of our platform. Autoxloo offers a wide range of unique & customized designs. With proprietary features we will register your clients and using a patented technology pinpoint your clients exact location.
Likewise, we offer you special widget, that generates any information (URLs, text data, phone numbers, emails, directions) in QR code. As you understand this gives your customers rapid access to all your online information. As soon as potential clients with their phones or tablets take a picture of the code, they will be sent directly to your dealership's website.
Our highly professional personnel will work closely with you to see how to ensure your website so it can be used in all of the same ways it's used when the customer is in front of his desktop.
By creating a dynamic and practical mobile website, you'll attract the full demographics of buyers you would otherwise never see.