Pinterest Marketing – Integrated Solutions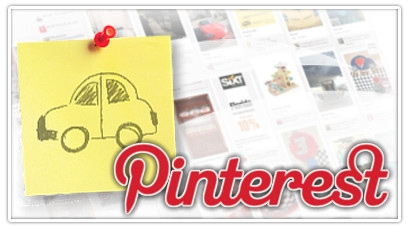 Marketing On Pinterest
With tools and platforms constantly appearing and vanishing on the web in the social digital world, and sometimes it's rather hard to stay up-to-date. At Autoxloo we establish connectivity to social networking portals before anyone else, so Guess what? We are on Pinterest! Pinterest is growing in popularity as the hottest new social network. It allows users to visually share and discover new interest by posting, also known as "pinning" images or video to their own or others' pinboards…
Let's talk about why you should use Pinterest in your car dealership's marketing strategy and why it's vital for your dealership to be on Pinterest using the Autoxloo DMS.
Pinterest is a unique channel with its own user demographics. Pinterest also offers a sense of creativity to its users unlike that available in Facebook or Twitter.
With the Autoxloo Pinterest interface you can create several boards and group your pins into certain categories for your dealership or specific activity for your customers (i.e. recent buyers).
When you pin your products, you have an opportunity to maximize your SEO strategy and to drive traffic back to your site. By including a link, you take Pinterest users to your website where they can find out more information about your vehicles inventory or services offered.
Any dealership that relies on driving a high-volume of website traffic, should consider joining Pinterest. In fact, researches show that Pinterest is more effective at driving traffic compared to other social media sites.
When you create your pins, you can add a price tag. It appears near the top left corner while typing a price in the description.
Autoxloo integration to Pinterest enables your inventory to be uploaded seamlessly with a simple click of a button. No more cutting and pasting or saving images on your desktop before uploading. Just click the "Pin It" button and you are done… Easy, right?
Autoxloo is constantly developing new products that will improve your dealerships online presence. Look for our latest dealers' magazines to be released soon. Autoxloo Dealer Management System, will give you the competitive edge to post your inventory and comments on Pinterest with ease.
It is time to expand your reach and join the Autoxloo DMS to be connected to EVERY media channel available online today.
Call us at (727) 475–4455.