CRM: From Initial Contact To The Sale And Beyond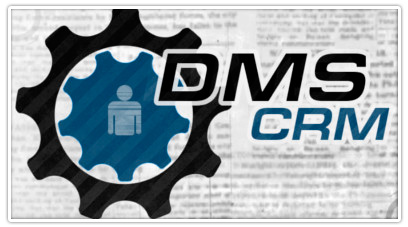 Powerful Tool For Online Automotive Industry
The success of any business depends on maintaining and growing its relationship with its customers. At its infancy CRM were expected to stored limited customer information, such as name, address and contact number. Times have changed, CRM today are fully interactive with event calendar, activity based tasks, escalation process and campaign management of clients budget and purchasing habits. Furthermore the need to track leads, measure win/loss ratio and converting leads into active clients are now standard features of most CRM solutions. Another added benefit of the CRM is utilized amongst the support and sales staff of corporations to interact and store correspondence about the client at one common location .
Autoxloo offers solutions that are effective in managing different aspects of customer relations. Customer Relationship Management (CRM) is the combination of various processes, software, best practices and the strategies that are used to attain an effective relationship with the customer.
---
Successful implementation and use of Customer Relationship Management provide significant advantages to your automotive business:
Improve customer satisfaction: A consistent and systematic interaction with the clients helps you to improve the quality of service.
Cost Minimization: CRM helps to minimize the expenses incurred on marketing and to ensure customer support.
By automating daily business activities like sales and marketing, you will increase the productivity of your business.
---
The Autoxloo CRM is user friendly and has a systematic GUI which can easily to adapt and provide simplified workflow logic. It can function both independently or integrate with existing business processes and moreover Autoxloo Dealer Management System (DMS).
CRM will help organize your organization process the leads on time to avoid them falling through the cracks. The system gives you the ability to run your team more efficiently, offers high-quality, personalized service to each customer. Clients requests are directed and resolved by the person best able to handle it.
A customer will be treated like a person, not a number. CRM FAQ or Support database helps answers questions without placing the customer on hold for long durations. Using CRM your dealership will be able to recognize prospects and customers whether they are shopping online, walking into the showroom or visiting your service department. You will be able to track activity during entire sale process.
Autoxloo Customer Relationship Management, is safe and secure and complies with the Federal Mandate for Privacy Act. CRM reduce the potential of losing important information.
Successful implementation of a CRM software can dramatically improve your sales management so make sure you work with the right company. We have knowledgeable staff ready to assist you and provide advice throughout your implementation process. Autoxloo is an expert in relationship building for dealership.