Online Reputation Management: You Are As Good As Your Customers Say You Are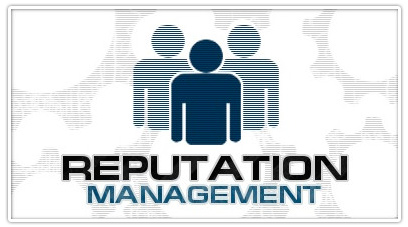 "It Takes Many Good Deeds To Build A Good Reputation, And Only One Bad One To Lose It." Benjamin Franklin
Everything you do or say these days has the potential to appear on the Internet. Anyone can look up your dealership online. More and more consumers are turning to the online reviews to help them make informed purchasing decisions. The quality of customer service you provide can make or break your dealership. A consumer with a poor experience will typically broadcast it online or to friends. Let's say, he will talk with 10 people. Not so many, right? But in the online world this number can grow to 10,000's or more. People in the Internet behave like in small community: opinions are easily found and shared. It means that the online profile of any dealership is essential.
Manage Your Dealership Reputation In The Online World
Online Reputation Management (ORM) is the ability to monitor what is being said about your brand, dealership, employees etc. Right now, customers are talking about you on various review websites, blogs and social networks. Negative online reviews can hurt your dealership's reputation or even kill it. Potential customers will quickly forget about the great price, low mileage and excellent condition of a car the minute they see negative reviews on your dealership. These negative reviews can come from a wide range of sources. They may come from actual consumers, but they may also be written by competitors or dissatisfied employees. No dealership, no matter how good, is protected from them.
For automotive dealers Online Reputation Management must be a part of Internet Marketing Strategy. Autoxloo builds a strategic online reputation that is grounded in your reputation, credibility and trust. We use the most current digital technologies to monitor your online reputation.The thing to keep in mind is that ORM is one of those things that works better if you implement it before you actually need it. Autoxloo is your tool to monitor valuable information and immediately take action.
We are prepared to react on any possible reputation damage. Autoxloo can help your dealership by:
Monitoring negative representations of your dealership on the Internet. For online visitors, no response from the dealer means "the review is the truth". Otherwise, the consumer will consider both sides of the story.
Promoting positive reviews. Successful reputation campaign can minimize negative online content. We will divert the attention away from negative and shine the light on positive reviews.
Maintaining dealership's reputation to the highest level. There is nothing more valuable than gaining and keeping the confidence of your customers.
Want to fix or improve your reputation? We are experts at monitoring your brand for signs of trouble and making it even stronger than it was before.