From Acquaintance To Deal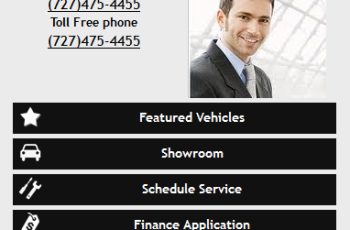 Nowadays customers are looking not only for the vehicles, but they wish to get high quality service. Human contacts can bring more benefit than various advertising and marketing methods. That's why in automotive industry salespeople are incredibly important for customers base increase and your dealership development.
Your salespeople previously have had great number of successful business relationships with customers. Their personal reputation can bring many opportunities and enlarge the number of deals. Contacting a person, not the dealership is often a priority for customers.
Providing "Meet our Staff" pages on your dealer website can be an effective method to build relationships with consumers, but providing entirely separate pages for sales staff is even more beneficial. Customers prefer personal conversation with your sales people, and Autoxloo online Business Cards will give such possibility. These web-pages contain full information to introduce your sales person and let consumers understand, that you have nothing to hide and are ready to provide qualified service. Any consumer will be able to access Business Cards and find real information of people who are providing them products and services. Let your salespeople work more productive by bringing them closer to customers and adding their personal web-pages.
Talking about positive influence of personal business relationships we shouldn't forget Dealer Review web-pages. It's a simple way to find out what customers think of you. Possibility to see the statistics and add a review will make your dealer website more trustworthy.
With special Business Cards and Dealer Review modules provided by Autoxloo you become closer to customers. Contact us for more information.