Importance of Call To Actions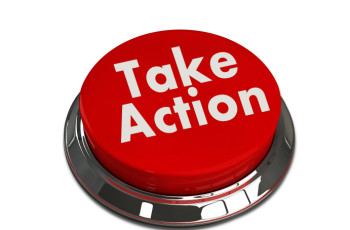 To get visitors to your dealer website, gain more traffic and as a result convert customers into leads, your dealership should use multiple marketing methods. One of the best way to guide consumers straight from your homepage to the purchase is using Call To Actions.
Call To Action is a way to communicate with customers. Such buttons as "Buy now", "View More Information", "Request a Service" and embedded links within the text are incredibly effective. Lead your visitors throughout your website, with Call To Actions tell them what you are expecting them to do: contact your dealership, access important information, register or order services and products.
To catch customers' attention your Call To Actions should be short, relevant and easy-to-find. Buttons should have attractive look and stand out from the text or any other content on your website. If your articles contain embedded links, visitors can freely reach associated topics without any need to search for them. Savvy website should be simple, user-friendly and easy-to-use.
So, next time providing your customers with your vehicle inventory information or offering them some specials, don't forget to use Call To Actions. With Autoxloo it's easy to manage Call To Actions and increase their efficiency using our buttons and our variety of forms. We offer high-quality services to fit any dealership's demands. Contact us today, we'll be glad to assist you.