Walking-Talking Testimonials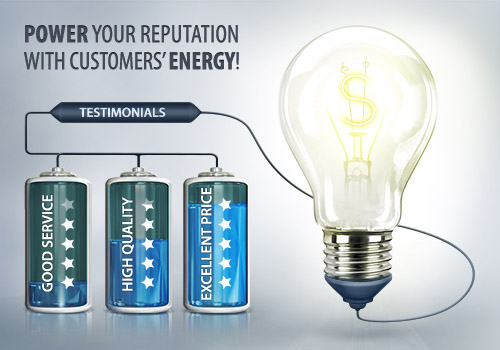 Increase your testimonial drive
Every successful sale begins with conversation. It is vital important to investigate your customers' needs and find solutions from your line of products. Autoxloo gives your customers an opportunity to access your sales' work by adding testimonials.
People are browsing through the networks constantly and tens-of-thousands are looking for testimonials about particular brand and car dealerships. Testimonials are incredibly effective because they are given by real people, not by the business itself. If you have customers who can announce your dealership or product, don't hesitate to add their emotional energy to your text or video testimonials. You also can share customers' satisfaction concerning your products by adding their photos to testimonials about you. They are people who use and adore what you sell, and whose enthusiasm for your product will attract more leads. Ask them about natural feelings to your products not only on text, but on photo too. If you want to catch new prospects and assure them that your business is unique and reliable, you shouldn't miss this opportunity out.
Facebook and Twitter help you to provide the first step conversation by showing your testimonials in real time. You may create a walking-talking advertisement. Let your social networks visitors not only to read testimonials about your dealership, but also to attend and explore your dealer websites with the help of automatically added link. It's time to become visible!
---
Check out few of the many benefits of our testimonial widget:
Make your dealership credible. Positive comments come from experience and knowing the quality of your products.
Attract more customers. Post what your prospects say about your products and advertise your business without spending on hefty commercials.
Let your leads feel valued. Customers feel that they are involved into your business.
Encourages your business. You will improve your service delivery even more to get positive testimonials from your customers.
---
Claim your importance with the help of positive testimonials. Moreover, according to your prospects' feedback you will assure that your sales and support staff is extensively trained and can provide leads with the highest level of service. Let your customers leave their feedback on particular salesman and assess your sales team work in this way. Gather professional and responsible group of experts who can satisfy clients' requirements. Make your products and services better in the future by paying attention on customers' suggestions.
Autoxloo will help you to manage your dealer website and optimize your marketing. Get better results with hundreds of testimonials on your website. This tactic will work wonders for you.