6 Spooky SEO Strategies You Should Decide to Face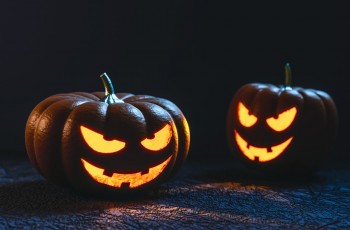 There are dark corners of SEO you are scared to look in. Maybe you haven't tried them yet and you think implementing these strategies is like walking into the ghost house – you never know what is inside and how to deal with it.
Halloween is the best time to take courage to dispel doubts and face these strategies. Don't be afraid, we have a flashlight to guide you through the darkness of unknown.
1. Site audit

Trying to improve rankings without performing a site audit previously is like tilting at windmills: you may fight with imaginary enemies while the real ones are behind your shoulder unseen. To fix something, you should know what part is broken, without proper site audit your whole SEO project can be simply inefficient.

2. Schema markup

Search engines also need navigation. Schema markup helps them understand what your website data actually means. For example, if you mark your vehicles as products in schema markup, search engines will display them with the assigned price.

The same about other content on your website: your contacts, events, Q&A, testimonials. With schema markup search engines get more precise description of your data, you – better rankings in SERPs.

To implement schema markup, certain awareness of markup language – HTML is required. I know, coding scares the hell out of many non-techie people. Autoxloo is ready to help you with this task.

3. HTTPS

Starting October 2017 Google Chrome displays a "NOT SECURE" warning for all HTTP pages.

For most visitors bold red triangle in combination with 'not secure' warning means they need to leave this website immediately, praying their hardware wasn't attacked.

If, besides user trust, switching to HTTPS ensures data transportation security, why millions of HTTP pages are still out there? Let's face it, migration to HTTPS is laborious and doesn't involve only buying an SSL certificate. It requires time, money and technical support. That's why many businesses avoid switching to secured connection, consequently, leave visitors in doubts whether they should stay at their websites or not.

But what are you most afraid of: investing time and money in HTTPS or lose your clients due to intimidating Google warnings?

4. Google+

What? I don't have time for another social media platform! Okay, but stop for a moment and think: you want to improve Google rankings and at the same time you ignore one of the Google's services? Isn't it a little bit strange?

Try to be involved into every service Google runs. The thing is, every post you create on Google+ has a unique URL and can show up in Google search results. Consistently publish different posts with keywords on your Google+ account and you will see the improvement of your rankings on Google search.

5. Bing

While high attention is paid to Google and its new algorithms, Bing looks like the last thing you need to include into your SEO strategy. But the truth is, you still have to. There are thousands of people who use Bing for search and you can reach them there.

The good thing about Bing is that due to its comparatively low popularity, the competition there is lower and the paid ads are less expensive. Unlike Google, Bing doesn't hide its ranking factors in the shadows – you know for sure what needs to be done to have higher rankings on Bing.

6. Voice search

Optimizing your content for a voice search is a must today. Mobile searchers on the run use a voice search on a daily basis. As you know, mobile devices have invaded the world, mobile browsing share is close to 60% and it is increasing steadily. Don't frighten your customers by the absence of such a vital option.
We've opened the creaking door to 6 spooky SEO strategies. They are not so scary as you thought, are they? But if you still get the creeps, Autoxloo is here to help you. We have no fear to implement every SEO strategy that will make your dealership thrive.