Autoxloo Car Dealer Software Helps Dealers to Expand Their Customer Base
We asked our customers what made them choose the Autoxloo dealer management system as their software and Internet marketing services provider and how would they describe working with us. Here is what they say.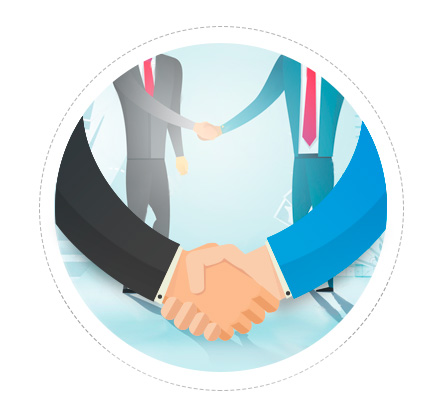 Asanka, AsankaCars
How long have you been a client of Autoxloo?
I have been a client of Autoxloo since 2004.
How did Autoxloo car dealer software help your business?
The best example of how Autoxloo has helped me and my business and how it's grown is that I went from selling 4 cars a month to 35 cars a month. With the tools that they provide, we have reached out not just to the local customers but to the entire nation as well as we've done sales in Germany, Switzerland, England, etc. It has really helped us to expand our customer base.
How would you describe the competitive advantages you get with Autoxloo car dealer software?
Car dealers are motorheads, they're just numbers guys, they don't know anything about the Internet, they don't know how the software works and this and that and I would say that anybody who is selling one-thousand-dollar cars all the way up to 150-thousand-dollar cars could use the program and it will make it much more efficient. The time that it takes for somebody to put the car on the lot as well as put it on the nationwide or worldwide market is almost instantaneous. The website provides different details of the vehicle and customers in other areas can look at these details about not only the car but also the sales part of it.
What do you appreciate the most about Autoxloo car dealer software?
One of the things I really enjoy and appreciate about Autoxloo car dealer software is that they study the market and technology as times change. They look at different innovative things that either pop up or that they've created and say 'this is going to help you'. Also, they would automatically update it. I don't have to call them up and say that a website looks a little dated or that I don't like the colors that much, or the way the cars are being shown: those things are all done, the homework is done for me.
Autoxloo is making it very easy for us as a dealership to just continue buying and selling cars the same way as we did 10 or 15 years ago. The ways and tools are already taken care of for us by Autoxloo.
What has Autoxloo car dealer software done for your business?
If somebody asks me in 30 seconds what has Autoxloo done for me and my business, I would say it has:
Taken our sales through the roof
Kept us up with all the technologies that are involved in buying and selling vehicles
Made the business ten times easier
Opened up the floodgates worldwide making the entire world our customers
Freed us from a lot of thinking by always coming up with new innovative ideas
Are you satisfied with Autoxloo car dealer software and will you continue using it?
Absolutely, yes. Obviously, as car dealers, we're always trying to cut down expenses and trim the fat, but being a client of Autoxloo for many years, I've never once thought about how could I trim any kind of services or fees. That's because they provide so many services for such a reasonable price that I've actually even thought about investing more money and use some of the other stuff they've got also and see if they are going to increase my sales.
---
Click on this link to watch the review. Don't hesitate to contact us with any questions regarding the new and used car dealer software, dealer management systems, Internet marketing, website design and development, and many other car dealer services that Autoxloo provides.