Top 5 Reasons Why Dealers Choose Autoxloo as Their DMS Provider
We asked our customers why Autoxloo's dealer management system is their software of choice and what makes them renew their subscriptions with us year after year. After receiving their feedback, we have divided it into 5 main categories.
1. Advanced Technology
Today, car shoppers demand convenience, ease of use, and confidence in buying vehicles online. This creates a need for advanced technological solutions that will allow dealers to shift the paradigm of buying and selling vehicles and effectively meet the new challenges.
Autoxloo dealer management system provides dealers with these game-changing tools enabling them to capitalize on the innovations and attract more buyers to their lots, both in-store and online.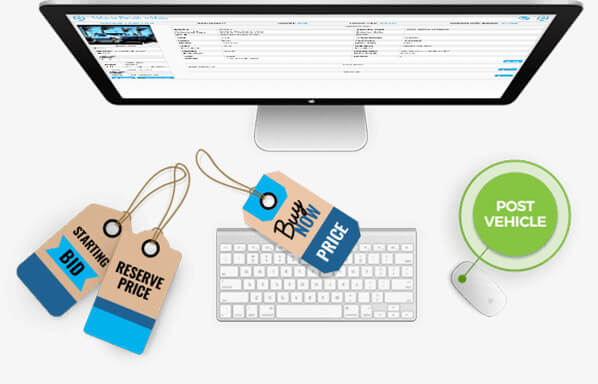 Our of the wide array of the products we offer, there are 3 that were mentioned the most often. Using these three products only, dealers can remotely walk their customers through the entire sale process from start to finish.
This technology allows customers to access a website and browse through vehicle inventory on any device and operating system making a research process as smoothly as one can imagine. The user interface automatically resizes according to the dimensions of the screen and browser it is being viewed on eliminating the need to zoom in and out.
Recent studies revealed that the research takes up to 65% of the entire car-buying process. Our RDW technology secures that while researching on your website, auto shoppers will have a seamless experience with your inventory regardless of the device.
Our LVS™ technology allows you to demonstrate any vehicle in your stock LIVE the moment customers are ready to see it. You can as well invite them to take a virtual test drive with your sales staff and demonstrate all of the features and options of the vehicle at the same time.
Show customers that the quality and safety of vehicles available are your top priorities. Settle the nerves of online buyers and ensure they make confident buying decisions with our VIR™ with Grading that provides a detailed close-up profile as well as quality grading of any SUV, car, or truck in your stock. VIR™ determines a vehicle condition by a numeric value to help auto shoppers search and find the most suitable offers instantly online.
Most recently, Autoxloo was featured in the "Vehicle Inspection Software Market 2020" report and was named the key player in the field.
2. Customization
Autoxloo is a DMS provider that has system customization and personalization capabilities. We're not the giant conglomerates that will badger you into buying our one-piece package that fits all. As a dealer, you can choose exactly what you need based on current goals and budget limitations. From building your website to using our Internet Marketing services: choose the tools that are going to work best for your dealership. We can develop an individual package for your business specifically, including only those items that are crucial for your success.
3. Customer Service
While reading through our valued customers' feedback, we were extremely pleased to know that almost all dealers referred to our service as an outstanding one. As the dealer management system provider, we understand the importance of instant technical support that a dealer may require while using our products. Whenever our dealers have questions regarding their DMS or CRM systems, a website, social accounts that we manage, or any other issues, they'll be talking to a real support person who's going to handle the problem for them instantly or escalate to the needed specialist.
We are happy to be ranked as one of the highest customer satisfaction DMS providers in the industry.
4. Market Outlook
The automotive industry is very volatile as well as car buyers' behavior and preferences. What works a few years ago doesn't work anymore. At Autoxloo, we continually go in and look not only at a local market very specifically but also at the nationwide and global market to see exactly what is going on with the industry. We tailor our software in accordance with the market behavior predicting the changes for 12-24 months ahead. This helps our dealers to always remain competitive and provide the best solutions to their customers respectively.
5. Cost Reduction
At Autoxloo, we innovate not for the sake of innovations but to help our dealerships to reduce costs while adding value at the same time. Our solutions have already helped multiple dealerships all over the world to reduce labor and operational costs while selling more cars every week.
For example, our VIR™ Condition Report eliminates the need to hire inspectors since dealers can easily do it themselves using our application on their tablets or smartphones. The user interface is so clear and concise that even a person with basic tech skills can easily inspect any vehicle and create a comprehensive digital condition report with grading to be attached to any car, SUV, or truck. It has been a fact that vehicles with condition reports are sold 2-3 times faster than the ones without it. Moreover, such a capability attracts remote buyers from different states or even countries, allowing dealers to reach beyond their primary local markets.
We want to thank all of the dealers for their feedback and for rewarding us with their business and loyalty.
Contact us today if you are in search of a reliable dealer management system that will help you to streamline your business, attract more customers, and sell more cars.