The Smartest Way to Sell Vehicles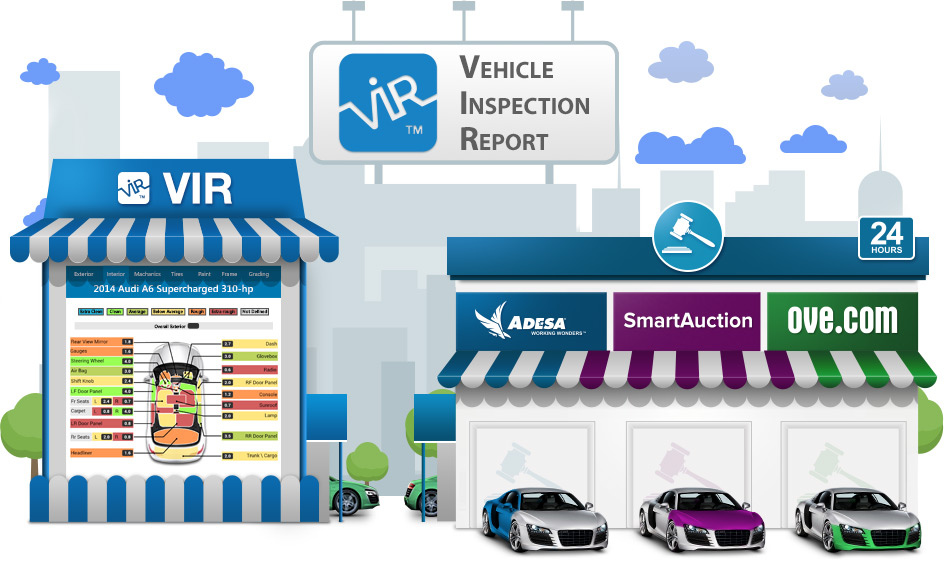 Vehicles go online and off the lot faster with the top auctions. Working with Autoxloo dealers appreciate participation on the top sold systems and increase their sells higher every time. Let's take a look at leading online auction companies.
---
Autoxloo gives every dealership an opportunity to sell vehicles at a true market price. We know that nowadays it became easier to use the Internet for selling vehicles faster and more cost efficient for all your customers. That's why a lot of our prospects choose Adesa auction. It is a leading online auction company in North America. They powers online marketing program to a huge range of dealers, that's why you will always be on the top of any auction market. Your inventory is fully integrated with Adesa auction system, so you don't need to worry about losing vehicle's data. Each car from your Vehicle Inspection Report™ now is available there. Don't fall behind your competitors and sell your cars.
---
Dealers are often looking for auctions that will be available every time. That's why Autoxloo integrated with SmartAuction. This Internet auction offers a virtual inventory 24/7 with live bidding during auction hours. SmartAuction offers vehicles' market that is free to use no matter if it evenings or weekends. Dealers are provided with possibility to show all vehicle details and options with the help of Vehicle Inspection Report™. There is no need now to wait for data feed to come because we host inventory. Autoxloo is one-stop shopping solution. Be always available for your customers.
---
For those who appreciate the magnitude in vehicle's trade, Autoxloo offers participation in the OVE.com auction. It is the largest virtual marketplace that occurs outside of the physical wholesale auto market. More than 10,000 vehicles are sold at OVE.com every day and our dealers' cars are not exception. Autoxloo is fully integrated with OVE.com. Every vehicle will be posted to auction with a comprehensive inspection report attached. Show your vehicle inventory to the world and satisfy customers' demands.