He Works Best Who Knows His Trade!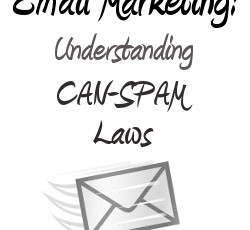 If you're successful dealer and you've been doing email marketing, you may be confused as to whether or not your campaigns are compliant with CAN-SPAM. In order to protect your business you need to know and to ensure your emails comply with the law.
Any violation of CAN-SPAM rules can set you back in excess of $15,000 in fines.  Autoxloo's compliance program is designed to assist dealerships to avoid the unnecessary situation and to ensure that automotive posts are accurate and not misleading.
Every  email marketing campaign must follow some rules in order to comply with CAN-SPAM:
Use only your actual and legitimate business information. You may promote only your own domain, not someone's else.
Your subject lines must be clear and truthful. Don't be a horrible and sleazy marketer and be involved into violation of CAN-SPAM.
Ensure people that you are not a scammer and include a real physical address in order to keep conversation going with your future customer.
Don't forget to contain an opt-out feature for those subscribers who no longer wish to receive communication from you.
And one of the most important thing. When people ask to be taken off your list you must respect their wishes and remove their email address from your database. If once they are removed you cannot sell or rent that email address to anyone else.
With Autoxloo's Compliance program your dealership will be compliant with the state and federal rules and your customers will know that their privacy is maintained and safeguarded. Your clients will be able to choose how dealer is going to contact them: by phone, sending e-mails, direct mails etc; and how their information is secured. Call us Now to pass the compliance test!