Get your Dealer Website Optimized!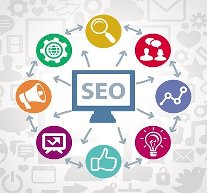 Every successful car dealer understands the importance of adding images and videos to blog posts in order to make it attractive. In fact images are shown at the very top of the page, which is where every website wants to be. Successful Internet marketing trade for car dealers implies not only using images as  a source of attracting customers' attention, but it also means strong SEO system, which will help you to avoid poor site engagement. Autoxloo offers the most SEO compliant platform on the market today. Our dealers praise the system because they always get the results they need to stay ahead of the competition.
It is important to consider three main areas when making improvements to images for SEO.
On-Picture Ranking. Before your picture will have been uploaded, you need to be sure that it is of a good quality. None of your customers will choose your dealership, if your image won't be attractive and eye-catching.
On-Page Factors. You should use image which will be relevant to your page text content. Don't forget about keywords which should be appeared in the content before and after the image. By combining the keyword file name and keyword surround text and ensuring there is about a sentence between these factors, you greatly enhance the chance of the image being ranked.
Off-Page Factors. Good internal linking structure will help the Google, Bing, Yahoo to find the page and index the image. Quality external links to the page will help too.
We know in Autoxloo that concentrating on this angle can be particularly beneficial because image optimization is such an overlooked and underutilized SEO strategy. We know that even small adjustments can make a difference over time. Autoxloo will help you to take advantage of images and SEO to ensure continued performance and success. Don't waste your time and contact us now!