Tweet Your Dealership With Autoxloo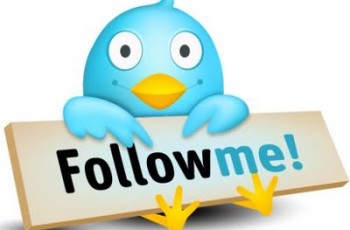 Twitter is one of the most powerful and non less important marketing tool. In the social media world, Twitter falls into the category of microblogging tools because of the short, disconnected messages it distributes. With the latest Twitter updates, trends in multi-screen usage and real-time marketing, you'll likely want to take a fresh look at what Twitter has to offer. Like every successful dealership, you have to be into a social media in order to know what is going on today. That's why many car dealers choose Twitter for to make their business popular, interesting, recognizable. Autoxloo is not exception. We care about our customers, that's why try to give them all possible tools to make their business successful.
Try to concentrate 80% of your Tweets focus on driving interactions with followers in such  way you will provide face-to-face conversation with customers. And your customers will be able to find only the latest information on your social account.
People are waiting for conversation, they want your dealership to be more transparent. So you should keep communication style in Twitter  authentic and friendly without being overly formal. It  encourages other users to become your customers.
There's no right or wrong number of times when you might Tweet each day, you should just focus on generating quality content. It will be good idea to establish a regular cadence, in such way followers know when to expect updates from you.
For clients we approach updating your dealer website and social media accounts simultaneously. You can easily post your new vehicles in Twitter at the same time when you've just add it. User-friendly, intuitive interface and our smart and capable staff help you to handle all the magic of social media. Contact us!