Black Friday For Auto Dealers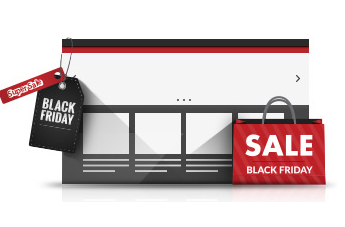 Black Friday is a traditional holiday of global sales in the USA when prices fall down to their lowest marks with a stunning speed. Automotive industry also takes advantage of this rush because Black Friday is a good chance to sell "stale" vehicles at a profit and to draw more customers to dealerships. The appeal of unparalleled generosity from American dealers has no limits on this day. 30-50% discounts, thousands of dollars off the price and cash backs, 0% financing and other gifts are not a surprise on Black Friday. But how to make the best profit of it?
It doesn't matter if you are a popular, well-advertised and prosperous dealer in your area or just a beginner who only starts an auto business, follow these simple tips and take the maximum advantage of the Black Friday mess:
Be creative. Provide sales incentives for your customers. Bonuses, discounts, promotional services are the best motivation tricks ever. Make such gifts so appetizing, magnetic, attractive, irresistible and tempting that your customers wouldn't have time for doubts or thoughts.
Send Mass Mail notifications about your greatest sales and proposals. Your efforts will be paid in full on Black Friday.
Attract your customers with good advertising campaigns on Facebook, Twitter, YouTube, etc. Let more people know about your dealership not only in your neighborhood.
Continue Black Friday's effect. Leave your promotional gifts, discounts, bonuses, extra services for a longer time than one day. Cyber Monday is a good occasion to continue.
Provide an excellent service in your dealership. Black Friday is not only the day of big purchases, but the time of big hassle and agiotage. People may be sleeping in their cars or driving to your location the night before, standing in the line for hours, and hanging around to spend the free time. Make your customers feel comfortable under such circumstances by offering them tea or coffee or hiring animators for children's entertainment, for example. The results will be a welcome surprise for you.
Ask your buyers for a feedback. Make videos, photos of your happy clients or just give them your business card with your dealer website. Invest in your reputation and make it perfect.
Black Friday is a great day to have fun and new acquisitions not only for buyers but for sellers, too. Use it for your profit. Autoxloo is ready to help you with this. Our products and services will increase your online presence, improve your reputation, enhance conversion rates, provide exact ratings for your cars and many more. Take a use of our banners! They will ideally match your Black Friday website as they are easily changed and have simply added slides. Try our coupons! Make your discounts attractive with bright and catchy coupon stickers. Autoxloo will take care of your business on Black Friday and on any other day.