What Should Dealers Know About Moving To HTTPS?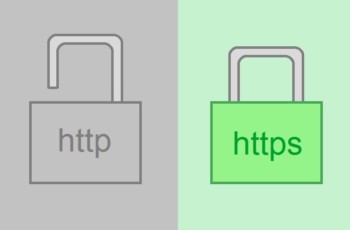 It's not a secret that Google cares a lot about providing you with secure Internet surfing. Their policy is very clear: the information users share on the websites must be safe and protected, the Internet connection must be reliable. Users must be 100% sure that their data is not transmitted to 3rd parties. In line with this policy in January 2017, Google is going to start marking the websites which have login forms and are labelled with "http" protocol in their address bars as non-secure.
Now to avoid website marking as unsafe and preventing from visitors' outflow on the site, all pages which contain different kinds of forms should be moved to https. By using the example of a car dealer website we will tell you how and why you should switch to this protocol. We recommend you label not just separate pages with https mark but the whole website. This will help you avoid the ranking falls in the Search Engine Optimization.
To add the https label to the address bar and make the site function effectively dealers will need to have 3 things. First, the SSL certificate. Second, professional help. And third, the link replacement for better website performance.
Autoxloo, in its turn, provides all ready-made technical solutions to auto dealers for the most comfortable, painless and seamless switch to the https protocol. Our DMS system can boast with the advanced tools, processes and features implemented specifically for auto sellers to avoid the possible errors in website settings and not lose SEO positions.
The steps dealers should make to move their websites to https:
Buy SSL certificate. SSL certificate is a kind of a unique digital signature given to your site. It is necessary for working with and protecting your personal data, and preventing your website from unauthorized access to information. SSL certificate confirms that the domain belongs to a real company and its owner has the right to use the secret key legally. SSL certificates differ from each other with the validation level. So there are three types of SSL certificates:

Domain Validation (DV)
Organization Validation (OV)
Extended Validation (EV)

Dealers are recommended to use EV SSL certificates because they ensure the extended validation of all required parameters, such as domain ownership, organization information, the legal existence of the organization, the awareness of the SSL certificate request and its approval, the company's identity and a set of additional steps and checks. In a browser this certificate type is presented as a green address bar with the company's name.

Apply for professional help. You will need some external management from your provider to switch the website to https protocol. The difficulties may arise on every stage of this move. The Autoxloo team will provide a full cycle of measures and means to assure a safe, convenient and easy move to the secure indicator:

The website adjustment to SSL certificate
Google Search Console Registration
New HTTPS Web canonicalization
Geolocation Configuration
HTTP to HTTPS redirect implementation
XML Sitemap Release & Submission
Robots.txt configuration validation

And many more.

Replace the links for better website performance. You are required to do some things on your own. That is to update all the data, links and URLs to the https label.

Update official backlinks to your website. You will need to adjust all the possible links with the https protocol to avoid user redirecting. Facebook, Twitter, YouTube, etc. profiles should be renewed with https. Your viewers will quickly get to your page without redirection. If there is a possibility to change the links in all other profiles and catalogs where your website is registered, it's best to do so.
Adjust ads and PPC campaigns. If your ads lack https padlock in their address bars, they won't be allowed to display. The page with the advertisements left unchanged will redirect you to the https page. But PPC needs only direct links. So Facebook, Google, Bing and Yahoo Ads need your close and careful attention!
Adjust Web Analytics. Make sure that Google Analytics is configured for using https and all the tracking data that you receive are correct.
Moving to https label is a responsible and complicated task which needs a professional touch. Autoxloo knows how to launch your dealer website with this URL add-on. Our specialists will adjust the SSL certificate on your site and do all the configurations required for a secure, effective and productive website performance. By switching to https protocol after a while you will see the growth of your SEO rankings. That's because https is one of the signals to rank a website. Thus this protocol will take care of your website safety and excellent ranking results!