Make-A-Page 2.0™
Design & Content Management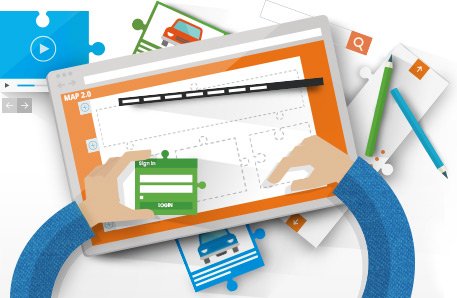 Let's talk about how important is push technology and its content on your website. Your dealer website has the ability to reach potential buyers 24/7 with specific content pertaining to your customers needs. With event driven and Geo IP tools the content can be dynamically changed to suit your audience based on their location or the time of the day or week they land on your website. So your content has to be easy to manage and having an interactive and alive content will give you the real time competitive edge needed to outsell your competition.
Autoxloo patented Make-A-Page 2.0™ technology offers the flexibility to make changes to the widgets (building Blocks) of your website any time of the day without the need to having a programmer change your settings. You are enable to change the layout, color, widgets, content and over 100 existing widgets for strategically displaying your inventory. Changes are made in real time with very little need to technical skills. You will save time and avoid the aggravation of waiting days or even weeks for your webmaster to update your website.
Key Features of Make-A-Page 2.0™: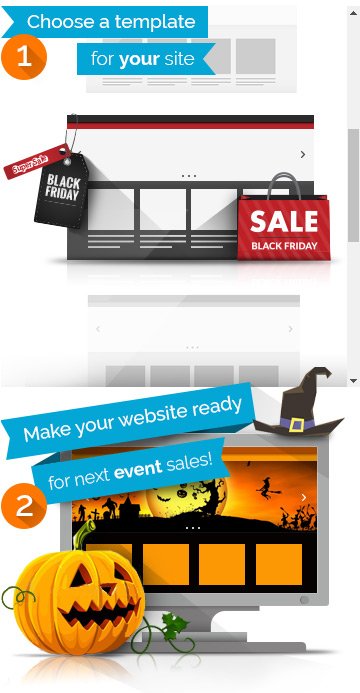 Make-A-Page 2.0™ (MAP 2.0™) is easy-to-use and has a user-friendly interface. You can simply drag and drop objects onto the page and position them freely in the layout. Then publish and preview the web page with one-click. Make-A-Page 2.0™ gives you the flexibility to save and store multiple home pages or inventory pages with specific content and publish them on event dates. Change your pages automatically for each of the 12 holidays, 52 weekend sale or have a new page every 365 days of the year. Build them in advance, deploy them at will or schedule each page. You can change your home page, inventory page, specials page, vehicle details pages … absolutely every page … anytime.
Your business is dynamic and changing every day, why is your dealer website not adjusting to keep up. Promote your sales events and holiday specials with photos, video, slide shows, banners, audio and customized design by modifying everything from fonts, colors, sizes. Our Make-A-Page 2.0™ will help you to create a unique page according to your needs. Dedicated page content, focused keywords, specialized titles, intelligent URL are only but a few features you will not find with any other provider. Unique graphics, video, widgets, Snipes and JSON delivered inventory offers unparalleled SEO results. Change the Entire Page and expanding your online site indexing.
Your Business Is Dynamic; Why Is Your Website NOT?
The possibilities are endless with Make-A-Page 2.0™. Create multiple pages and funnel your customers into the silos available for each type of visitor to maximize your conversion rate. Content is a "King", Make-A-Page 2.0™ gives you the authorship to make your online showroom into a feature and content rich system. Install articles, news, photos, testimonials, QR codes and social media features.
Upload your photos onto a page and then crop, rotate and change them to add personality and customization to your site. Easily upload video and audio files to your website. Rather than downloading your files or open them on a separate media player, your site visitors can watch and listen directly on your web page hosted on your environment. Create easily your own fully-functional website.
Take your dealer website to a whole new level of effectiveness. Your dealership will see amazing results when your website is built and managed by Autoxloo. Our highly professional and experienced team is on standby to serve you.