Auction Streaming Attends 2018 NAAA/CAR Conference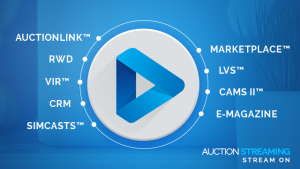 Auction Streaming as a subsidiary of WEBXLOO LLC, the First and Only AMS provider with a fully functional and independent online Cloud Auction Management System, attends the 2018 NAAA/CAR Conference.
This year the event takes place in Las Vegas, NV, on 5-7 of March. More than 500 dealers, consignors, and auction companies have gathered to get the latest information on cutting-edge technologies presented in the industry.
CAR is organized with the National Auto Auction Association (NAAA) Spring Business Meeting and the International Automotive Remarketers Alliance (IARA) Spring Roundtable. It is a gathering where the auction industry representatives decide on industry changes, upcoming announcements, and trends.
After the Vero Group LLC acquisition, Auction Streaming has progressed significantly. Two companies have combined their software to deliver one solution that will cover all auction scenarios. The Cloud Auction Management System called CAMS II™ is a complete and comprehensive suite of essential products and services critical to Independent Auction Groups. With this solution independents are able to compete with franchised auctions similar to CarMax, and position themselves as the leaders in the auto auction industry.