Why Should You Move to HTTPS Before July 2018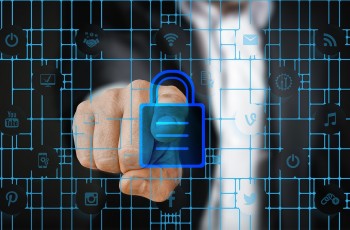 For the last several years Google has been trying to draw users' attention to the risks of utilizing unencrypted websites. At the end of 2016 they announced part one of a long-term plan to mark all HTTP sites as non-secure. In January 2017 they kept their promise and Chrome started to show a "not secure" mark in the address bar for all HTTP pages that have password or credit card fields.
In October 2017 Google had gone beyond this and started showing warnings in two additional situations: when users enter data on the HTTP page, and on all HTTP pages visited in Incognito mode. So, any type of data, not only passwords and credit card numbers were considered sensitive, and inputting it on HTTP sites qualified as an insecure action.
We have already warned dealers about the impending marking. Check out our previous article What Should Dealers Know About Moving To HTTPS? You will find there a list of steps dealers should take to move their websites to HTTPS and some preparations that you can do on your own.
Now Google is going further:
Starting July 2018 Google Chrome Will Mark All HTTP Sites as 'not secure'
Google recently announced it in their blog post. In its current version Chrome displays a neutral information icon for HTTP sites. Starting with version 68, which is set to be released in July 2018, Chrome will mark all HTTP sites as "not secure" using an additional icon in the address bar.

How can it affect you? If you disregard Google's advice to move to HTTPS, you will see some unpleasant changes:
Unsafe data

The HTTPS protocol for a website is not just a trend. If the website is using HTTPS, it means the data which is transmitted from the user's browser to the web server is encrypted. Otherwise "a middle man" can sneak in and intercept the transmission. HTTP websites are vulnerable and can be easily accessed by hackers.

Visitors' hesitation

Imagine you are coming to a beach where you have swum for a hundred times before, but suddenly you stumble upon a "Swimming prohibited" sign. Even if you know it's a safe place, you'd hesitate to get in the water, right? But what if it's a new, unfamiliar beach with a sign that warns about possible danger? You'd probably find another place to swim.

The Internet is like an ocean and users know it. People's expectations regarding cybersecurity are rising year after year. They want it to be safe, end of story. Whether your HTTP car dealer website has any input fields or not, starting July 2018 Chrome will mark it as a "non-secure". We don't think that it will help drive a lot of traffic to your website.

Lower rankings

Google, the most popular search engine in the world, has been down-ranking unencrypted sites. They announced when they started to use HTTPS as a ranking signal back in 2014. It is one of the ways they force website owners to move towards a more secure cyberspace. Among many of Google's unveiled ranking factors, this is a well-known one. Why not use it to rank higher?
Final word
Changing can be hard, moving to something you is unfamiliar can seem intimidating. It's totally understandable. But Autoxloo has extensive expertise in this field as we have successfully moved our own websites to HTTPS. We will gladly assist you in this change over. Contact us to avoid being marked as 'not secure'.