Google Posts for Dealerships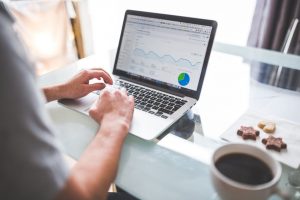 Recently Google rolled out a feature that could have a huge impact on your dealership's listing in local searches. It's the Google Posts. The usefulness of this feature is available for every enterprise that has a verified Google My Business (GMB) account.
If you haven't tried it yet, it's a great time to reap the benefits of this innovation. This article will provide you with key information about what Google Posts are, and how you as a dealer can benefit by using them.
What are Google Posts?
Google Posts are a stand-alone Google feature. These Posts are the snippets of information about your business displayed on the local panel in Google search and on Google Maps. For you it is a way to share content about your dealership with customers who are looking for new or used vehicles to buy or for repair services nearby. These Posts are similar to updating your Facebook page, but instead of being shown in the news feed, Google Posts are shown directly in the local search results. Doesn't it sound like something you want to try?
What can you post?
Google Posts let you publish the content you want to share with your customers.
Text. You are able to add text – up to 300 words. It can be a short description of what you offer. Be aware that only the first 100 characters are shown in the Knowledge Panel. So, make sure your sentences won't be cropped.
Multimedia. To make your Post look more appealing and eye-catching you can use vehicle images and videos – a great opportunity to stand out and attract more eyeballs to your dealership. Note that images must be 400×300 or larger, but the best size is 750×750. So, choose entered images of good quality.
Call-to-action buttons (CTA). Another great thing about Google Posts is that you can add call-to-action buttons (CTA) there. Place CTA's like "Learn more", "Reserve", "Sign up", "Buy" or "Get offer" and link it to the registration form, website, blog or any places that you want to take your customers to.
You can include in your Posts:
Events. You can tell people that there will be a huge exhibition of classic cars at your dealership next week, or that you will throw a huge sale tomorrow that will last only 24 hours. You can set a date range to perk the customers interest. Such posts will disappear only after the event day passes.
Offers/discounts. Any information about coupons, rebates and other incentives can be included in Google Posts as well. Everything that can catch the customers attention and make them want to choose above all others.
Product updates. New inventory, unique services offered only by your dealership – why don't you tell the world about it in your Google Posts?
Announcements. The holidays are coming and you have decided to change your working hours. Let people know about it via Google Post.
How to post?
Just log into your Google My Business account and click on "Posts" on the left side menu.
How will people see my Posts?
If someone is searching for dealerships nearby, your Google Posts will be seen within Google's Local Finder.
Do Google Posts impact rankings?
There is no direct correlation between Google Posts and rankings so far. You definitely don't need to shove a bunch of keywords into your post. What is known for sure is that Google is looking at the engagement on both: your website and your Google listing. So, by using Google Posts, more people will engage with your listing and as a direct result you can increase your rankings.
What about Analytics?
The number of views can be seen inside the Google My Business dashboard. Google Posts don't integrate naturally with Google Analytics. To have more detailed insight about your Google Post performance add UTM codes to your Posts.
How long will the Google Posts last?
Google Posts last only 7 days or in the case of special events they then disappear after the event date has passed. In this way you can update your listing regularly with the latest content.
Conclusion
Google Posts are a free and convenient feature to help you improve the Click-through rate (CTR) and your local rankings as well. And it's new, many of your competitors don't know about it yet, but you now know about this great and easy way to promote your dealership. With the help of Google you can stand out, and choose the way and manner with which you want to connect with your customers.
Google Posts are great but posting them takes time. We know how busy you are, so we at Autoxloo offer you our assistance. We can set this feature up for you and will publish posts on a regular basis on behalf of your dealership. Contact us to get started.