Automotive Marketing Trends to Stick to in 2018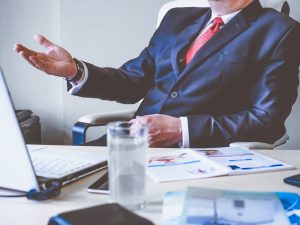 Ready or not, here it comes. There is a change in consumer behavior on the horizon, and therefore in car dealer marketing as well. Actually, it has already arrived, but in 2018 a new wave of it is about to wash over. Bear with us to get an explanation.
There were the days when the efforts to get into the customer's good books started and ended at your dealership. The customers were like an open book, ready to perceive you and your services as they are.
For better or for worse, those times have passed forever. Now, if someone opens your showroom door, you have already won half of the battle. If that door remains closed most of the time, consider the battle is lost. Where? Online, of course.
There are a number of steps followed by car buyers online, between the initial intent and the actual purchase. Google has identified them as five questions asked by prospects way before you see them getting through the door:
"Which car is the best?"
"Is it right for me?"
"Can I afford It?
"Where should I buy it?"
"Am I getting a good deal?"
In the past, you would answer all those questions in person, using your market awareness and the power of persuasion. Today you must have an online spokesman, one who can provide customers with the answers they are looking for, BEFORE they enter your showroom.
Create a Website
Let's start from the beginning. A website is undoubtedly the first thing you have to implement. It should be the place where customers will find their answers to the five questions listed above.
In 2018 car dealer marketing revolves around the customers' experience and their shopping habits. Statistics show that during the workweek dealership review searches are equally shared between desktop and mobile devices, while mobile becomes the preferred method on weekends. To cater to both mobile and desktop users responsive dealer websites are the best option.
Participate
How do customers find the answer to the question "Which car is best?"? They can ask a friend who is an automotive enthusiast. Or, what if you became that friend online? Today people tend to have more digital connections than "real" ones. Lack of time and the ability to connect with people globally has resulted in countless online reviews and recommendations. Customers seek expert advice on respective forums and blogs and in social media. Meet them there!
Properly managed activity on behalf of your brand is called сar dealer search engine marketing. If you regularly participate in discussions, share some tips, post useful info, help people find answers, then your brand awareness will be enhanced and your opinion will become trusted and respected.
Moreover, backlinks to your car dealer website will boost your traffic and improve your rankings.
Record a Video
According to recent urveys, 60% of car buyers are unsure which car to buy. To clear things up they turn to different sources. As we mentioned above, it can be a forum, blog or a friend. But, let's face it: some are lazy and often want to substitute reading and writing with simpler way to obtain the information – watching a video. Comprehensive car video reviews are a powerful instrument to attract not only millennials, but the Generation X and even the Baby Boomers. In fact, 69% of people who used YouTube while shopping for a car, were influenced by it – more than TV, newspapers or magazines.
You can set up a YouTube channel and list pros and cons of the vehicles you have at your lot.
Live video streaming is also very popular among car buyers. Customers will appreciate a live video tour option.
Takeaway
Car dealer marketing is a very fickle thing, but those trends are here to stay. Use them to improve your brand awareness and sales. Of course, you should remember that customers will research online, but they'll buy in person, so their in-store experience should be as great as an online one is. But we are sure that you have mastered that part.
We at Autoxloo can help you be there during every micro moment your buyers will have. Contact us to learn more about it.