10 Ways to Advertise Your Dealership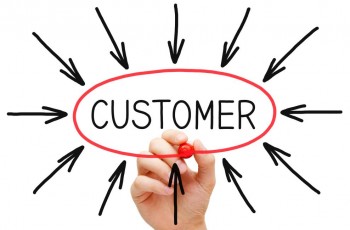 The search for new customers can be difficult and time-consuming. Many companies don't have the right strategies to attract new buyers. New customers are the catalyst that makes your business grow. Often people aren't aware of your existence. So a wide inventory range and excellent service won't necessarily guarantee new clients. What should dealers do to attract new buyers?
Here are some effective ways:
Appeal to your target audience. You don't have to try to sell your vehicles to everyone. Create a portrait of your target audience. Describe the age, profession, etc. of your prospect. The more detailed portrait you create, the better offer you can make to your target audience.
Give reliable information. Show who you are and what benefits they can get buying from you. Show your care and concern. People will remember your demeanor.
Promote effectively. It's not enough just to have a website. Don't forget about online advertising and social media marketing.
Advertise to local market. Local customers are a good base of clients for your business. Their word of mouth advertising will help you get new buyers absolutely for free.
Be available. Promoting your dealership to new customers requires a lot of time. You need to be available by phone, email address, and in social media. Your time invested into customers won't be worthless.
Teach your audience something new. Share your professional experience with the audience and simultaneously promote your services. Post useful information on Facebook. Share your knowledge on LinkedIn. Publish presentations on SlideShare or start blogging and offer helpful tips and lessons.
Provide bonuses, discounts and special offers. Specials give customers a sweet feeling that they are saving money on a purchase. People often buy more than they had planned being driven by special offers. Provide discounts for new customers. Give them an opportunity to enjoy part of your products or services for free.
Send emails that customers would want to read. Mass Mail is an excellent method to introduce your business to new clients, engage with them and promote your inventory and services. Create effective newsletters by writing something really useful for your readers. It can give new customers an incentive to drop in to your location or to share the information you've sent with others.
Be kind. Do charity work. You will form a positive image of your dealership, get new clients and enhance your customers' confidence. People really appreciate kindness. Charity will help you reach potential buyers without much effort.
Use stickers. Stickers are a cheap and effective way to advertise your inventory and services as well as attract new customers. Come up with a creative short slogan that your audience will easily pick up. Put your brand's name and website address on stickers. You can distribute them everywhere.
Autoxloo is ready to help you attract new customers and expand your clients' list. Our tools are effective solutions for dealerships of any type and size. You can significantly increase your online presence by using our software and services. Contact us to learn more