Get More out of your Social Media Marketing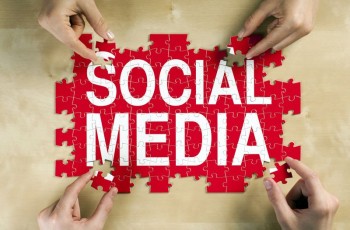 Social is really what is going on today. So, every savvy dealership should have social media accounts. Investment in social media will more than pay for itself. Autoxloo is ready to answer all your questions about social media and help you in measuring your social media ROI.
For measuring your social media ROI you have to calculate costs and savings. As for savings, Autoxloo will help your dealership to save time, energy, human capital and technology. Social media itself doesn't cost money, but it's not free either. It costs resources. If you lack the right resources to convert more marketing opportunities, you're losing revenue. We will tell you what equipment and software you need to enhance dealership integrity and reputation even if you're on a budget.
Make Twitter, Facebook or Pinterest work for your dealer website. Calculate the time mentioning your dealership to all these sites separately and simultaneously. You can estimate the number of times the trade media mentions your dealership because of your social networking and then compare the cost of advertising in similar traditional channels. Take a look at how much it costs you to typically handle customer issues and then calculate how much time it costs to handle it via social media. You'll most likely be impressed with the savings of social media. Replace high cost services with social media.
Usually you have to be very attentive not to miss a single car while updating your vehicle inventory to your dealership's social media accounts. Autoxloo add all vehicles to Facebook, Twitter or Pinterest page in less than 2 minutes from DMS. Use our applications to automatically feeds your vehicle inventory.
There is no sense just boosting your website traffic without knowing your target audience.  So you have to conduct expensive researches, generate polls and surveys on customer information, demographic data etc But with Autoxloo you can gather this data much easier, Whether social media visitor like your car or leave a comment, you can see absolutely all his actions. Besides, all you leads are automatically sent to our CRM with Phone, SMS, Email and Live chat Integration. Leads are given instant attention.
With Autoxloo long list of your expenses is no longer exist. No need to sacrifice your personal time to handle your dealership's needs. User-friendly, intuitive interface and our smart and capable staff help you to handle all the magic of social media.