How Can Dealers Gain Google's Trust?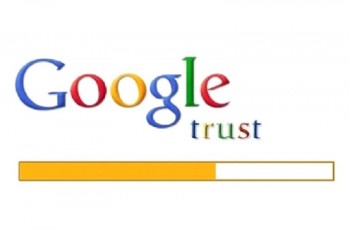 One of the main factors that influences your website ranking is Google's trust. A young site has only a few chances to rank high because Google is skeptical of it. When crawling a brand new website Google spiders look at different aspects. The search engine considers the date when it was first indexed. The later the indexed date, the less trust Google has of you. The website registration or release date are not important. Besides, Google trusts authoritative web resources and proper content. Quality links, well-written, unique and useful content are the main features of the sites highly ranked by Google. So if you are a newcomer you will have to wait until the search engine understands that you are trustworthy. How can you gain Google's confidence and dominate in its search results?
In order to get high positions on the Google search results page follow these recommendations:
Gain age. As Google's trust comes with age do not give up if Google ranks you low for a long time. You can buy an earlier registered domain that hasn't been used and get good results immediately.
Focus on your content. Content is always king. So provide high quality information on your website. Your content should give expert answers to users' queries and be added on a regular basis. Create content great not just on your website. Prepare qualitative presentations, answers to frequently asked questions, technical details, etc.
Struggle for quality. If you want to dominate in Google search results put quality of your content, links and your website above quantity. Every time your website catches a user and keeps him on it for a long time, Google receives a strong indication of its quality. The more evidence, the more trust.
Provide value and a good size. Google monitors websites not only for quality content, but also for its size. Short texts that are less than 1,000 words can't compete with articles that give users much more than that. Google "likes" content that has 2,000 words or more. But focus on the content quality. It's a priority.
Monitor websites that link to your site. Don't forget that resources that link to you are very important. Links from authoritative sites will help you to gain Google's trust. Low-quality links will make you lose it.
Be mobile-friendly. As mobile devices are one of the first things we grab in the morning and check thousands of times during the day your website should be mobile-friendly. It must display your content correctly on laptops, smartphones, and tablets just as clearly as on PCs. Make your dealer website responsive or implement the mobile version correctly. Your Google ranking will increase.
Autoxloo's dealer websites comply with all of Google's requirements. Our software allows dealerships to make their sites responsive, user-, mobile- and SEO-friendly. With our tools your inventory and services can get better visibility, improved traffic, real leads and more conversions. Autoxloo gives you a good opportunity to dominate Google's rankings in any search results.