Is Unique Website Content Important for Dealers?
Let's face it: unless you are selling Maybach Exelero or Lamborghini Egoista, or other one-off cars, your inventory is not unique.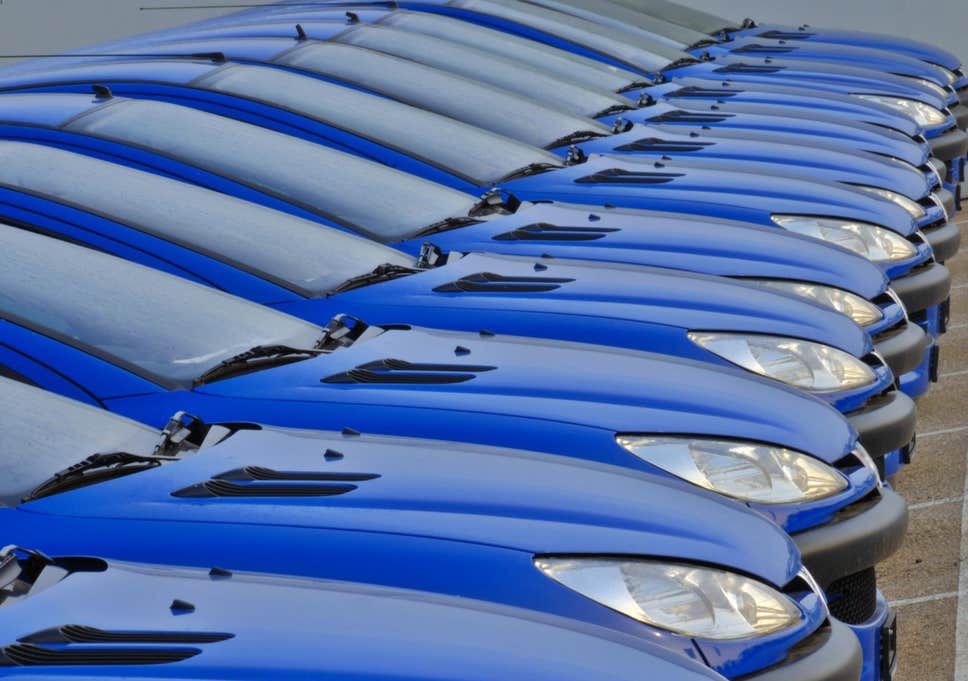 There are probably many other used dealerships nearby that are also trying to sell the same inventory and show up on the first page of search results. The two big questions here are: how can you stand out and is your current SEO services provider really trying hard to help you?
The Epidemic of Content Duplication Across Dealership Websites
The first sign of this website condition can be easily spotted: your dealership is not showing up well on Google thus people don't see it when searching for a place to buy their next car. Although there are many other reasons for poor online visibility, copied content holds one of the top positions. Here is what Google has to say about it:
"In the rare cases in which Google perceives that duplicate content may be shown with intent to manipulate our rankings and deceive our users, we'll also make appropriate adjustments in the indexing and ranking of the sites involved. As a result, the ranking of the site may suffer, or the site might be removed entirely from the Google index, in which case it will no longer appear in search results."
Not only duplicate content won't help you to stand out, but it can also stand in the way of your sales hurting your car dealer SEO.
Example of Duplicate Content for Dealership Websites
What is considered duplicate content anyway and why dealership websites are more susceptible to this? Below is a paragraph from one of the dealership website 'About Us" pages. Feel free to copy and paste it into the search bar to see exactly what we are pointing out here.
"It's only part of our job to highlight the best aspects of our new model lineup. The other part is ensuring that you enjoy a budget-friendly price on the car of your choice."
Our browser returned thousands dealership websites that have this very same phrase within their "About Us" page!
How come that neither of these thousands of dealerships noticed it and said to their SEO services providers "Hey, that wasn't the deal! You promised us optimization, not copyzation!"
Of course, it's a time-consuming job to compose thousands unique "About Us" pages, but spreading the copied text like a virus across so many pages is definitely not the way out. It's a provider's direct responsibility to follow Google guidelines for better performance of their customers' websites.
Also, let's take a look from the car buyer's perspective: what was intended to be the most welcoming and open-hearted page of your website is turned into a boilerplate text that you didn't even bother to write.
Along with this "About us" (read: about anyone) page, there are many duplicated "Why Choose Us", "Our Staff", and other pages that harm dealerships' rankings and online reputation.
Whether large car dealer software providers, as well as SEO services providers, aren't aware of this as a problem, or they just reluctant to spend time and money writing unique texts for hundreds of car dealership websites that they manage, it's bad for car dealer SEO.
You can make it stop on your website.
Attract Customers With Unique Website Content
As you can see, regardless of how long your SEO services provider has been in the industry, diligence is still required. Beware of such a symptom on your website because when it comes to buying a car, people want to have the unique experience and a solid reason why they should buy veHicle from your dealership.
By providing them with one-of-a-kind website content coupled with car dealer SEO optimization, you can really stand out and become a preferred dealer even while selling non-unique cars.
At Autoxloo we can check duplicate content on your car dealer website within our SEO website audit and send you a comprehensive report. We can also conduct a keyword research to help you write unique content that will be also optimized for search engines.