What Is Sniping And How Can It Be Prevented At A Car Auction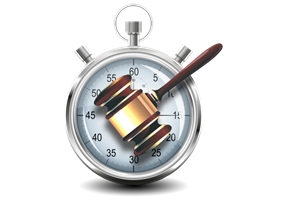 Modern online wholesale and retail auctions are very popular among Internet buyers because of their user friendliness, efficiency, favorable conditions and rock bottom prices. The automotive industry can boast as a result of the opportunities these platforms open for dealers and shoppers. High quality vehicle displays, automated inspection reports, simulcasts, website promotion services, advanced conversion tools, and a global audience are just a small portion of the features that are available with these marketplaces.
Car auction platforms offer dealers and their customers different approaches for users like proxy bidding, live bidding, make offer, buy now, reserve price, etc. All these methods are very compelling but the most popular one is proxy bidding. Proxy bidding is a great chance for a dealer to invite more customers who can purchase a vehicle at a lower price than what is listed. Proxy bidding is mutually profitable for both dealers and consumers. However, it can include sniping which is cheating in order to have a winning bid. The difference between proxy bidding and sniping is that in the first case the auction system ups the bids immediately with the increment value. All the users can see it. The "sniper" hides the bid and reveals it at the very end of the auction.
Sniping is unfortunately a common practice cunningly designed by buyers. It automatically places the bids on the online auctions during the last seconds of the auction time. Usually a snipe is done 5-7 seconds before the end. If you bid at the last second the chances of winning to buy the vehicle at the lowest price greatly increase. It is hard to react to it that fast thus the winner will be a user who made the lowest winning bid with sniping.
Auction buyers widely use this because it snipes the bids which are a bit higher than a previous bidder's try. So they don't overpay at all. For example, you set up your "sniper" for a car up to $20 000. By the end of the auction time the car price has reached $15 000 only. The "sniper" helps you win it at $15 100. Unless, of course, there is another buyer sniping a higher bid.
The use of "sniper" programs is not allowed by law because in order to place a bid the "sniper" requires access to your account, with your login and password. It is regarded as handing over your personal sensitive information to the third party. Online auctions try to protect their users from this dishonest practice. They install software that reacts to sniping bids by extending the auction time to outbid.
Autoxloo provides proven and reliable protection from the "sniper shots". Our auction and marketplace platform uses an Extended Time feature. It identifies sniping immediately and doubles the auction period time left. So if you bid at the 25th second before the end 50 seconds will be added on. Thus buyers have a chance to outbid and can be sure of a honest and transparent bidding process. Rely on the real professionals at Autoxloo! Try our products today and win your customers tomorrow!