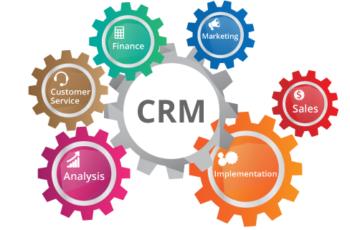 Today customer relationship management plays a leading role in all business matters and processes. Scheduling meetings and calls, handling emails, calling, communicating with colleagues, processing documents – everything falls under CRM management and control. Auto industry actively adopts this technology to make its managing mechanisms sharper, quicker, friendlier, more reliable and comfortable.
By using CRM system on your dealer website you can automate the work of your dealership, control your managers' workflow and save time and money. Otherwise you will need extra tools to control your system and sales staff. Besides, you will have lots of benefits such as:
Supervision. The system won't let you miss a single lead. All missed calls are registered and become your potential customers. CRM is always ready-made business processes. It provides work with a pattern. Manage your leads, transactions and services by following the business processes that are built in the system and reflect the best international practice.
Good timing. You won't keep your customer waiting. The call comes immediately to the manager who knows all information. CRM is a universal platform for marketing, sales and service. By using it you can guide your customer through the full sales funnel starting from the acquaintance with your inventory and finishing with a vehicle purchase.
Seamless workflow. Your managers will process the orders much faster and more accurately. Right during the call they can work with customer's transactions and accounts. They will surely appreciate the system's simple interface allowing to find a desired function and information in seconds. Moreover, the sales staff can easily work on any device they want: desktop computer, tablet or smartphone.
Global accessibility. You will get access to all contacts and transactions from any place of the world. CRM supports all mobile platforms and allows you to get any information you need. It is a product for managing client conversions on all channels of communication.
With Autoxloo you will have a full spectrum of features required for your dealer business. Efficient call queue, complete customer history, smart call routing, customized voicemail, personalized caller experience, secure call recording and convenient call screening are not a problem any more. You can choose any strategy you like. You will surely appreciate our products and services. Our innovative methods and tools make a strong basis for your business.