CRM Workflow: Automate Your Sales Process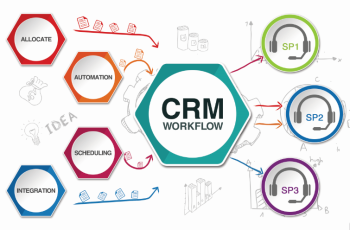 Autoxloo makes your dealership work easier and helps you generate more leads. That's why we are glad to present smart and capable feature Workflow. CRM Workflow helps you to ease a work with leads and allows bouncing out the need of performing a lot of tasks manually. Keep track of all the steps automatically. Ensure that required information gets to the right people at the right time. Set up rules and automate numerous of your day-to-day actions.
Workflow provides a simple drag and drop interface to automate business processes. Provide variety of tasks for Workflow automations: send emails, create or modify objects, call processes, custom variables and custom php. A key benefit of automation is providing a consistent experience with every new customer. Let's take a look at each purposes of Workflow:
–Allocate. Simplify your work by adding filters to each action. You can choose filter based on status, category, description, home phone etc. Add filter to your process and create personal performance to each lead.
–Automation.  There's no need to worry about performing time-consuming activities like sending notification emails or scheduling new meeting – the system automates these tasks. Automating approval Workflows is helpful for multi-stage approvals. It significantly reduces effort and keeps the project moving forward efficiently. Then you will obviously be sure that none of your leads will stay unnoticeable.
–Scheduling. Complex sales processes can be automated with the help of creating scheduled event. Perform repetitive tasks correctly all the time. Now you don't need to worry about missed activities. System will do it for you. Save your time and efforts.
–Integration. It is easy to create simultaneous performance of several tasks by choosing sub process event. You also can install parallel execution of tasks like creating object and sending email to a new lead in the same time. Through integration, you will convert more leads into customers.
Autoxloo will help you to learn more about Workflow and business process automation solutions that can be suitable for your dealership. Contact us!