Pros And Cons of Using Proxy Bidding At the Car Auctions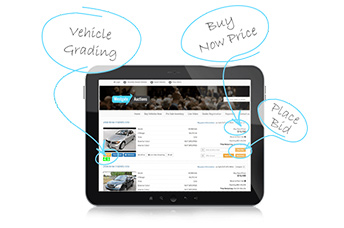 Proxy bid or bidding is a common phrase you can read or hear on different auctions. Car dealer auctions are not an exception. Proxy bidding is widely used there because the option turned out to be very favourable for buyers and very customer attracting for sellers.
Proxy bidding is a process of users' activity where buyers place their maximum bid and the system does all of the work for them. It is a type of auction. The difference between a standard auction and proxy bidding is that via proxy bidding the winning bidder gets a vehicle much cheaper than he/she was prepared to pay for. The final price depends on the last highest bid and the bid increment included. For auction customers proxy bidding looks like a feature used by setting the maximum price they are willing to spend on the vehicle. The auction system gradually increases the bids instead of buyers who get notifications if they are outbid. This automatic process is invisible to the sellers and other participants. Once the auction starts and until the end date the system ups the bids step-by-step for bidders. This will allow the dealer to draw more customers. For the buyer it is a chance to purchase a vehicle at a lower price than expected.
What are the pros of proxy bidding for dealers?
Along with proxy bidding many marketplace platforms provide other useful options such as Reserve Price, Use Buy Now, Make Offer, etc. which influence each other and make a unity. Price validation programs check the data entered by a user to avoid errors. All together they make a bidding platform.
Proxy bidding goes together with Live Bidding, a virtual real-time auction where bidders compete online in a real-time format.
The system doesn't show a real bid. It shows the minimum bid required by the auction. As a result a winner pays the previous bid for a vehicle which is lower than his/her own. So the buyers are more attracted with proxy bid policy than with the fixed price purchase.
The higher the bid, the more options and buttons gradually disappear for bidders. This system flexibility is a big advantage for dealers as a smart auction displays the features as far as they are relevant.
At some auctions all purchase transactions should be approved by a dealer. This feature enables to take the sales under control, etc.
Additional helpful option which some proxy bidding platforms offer their dealers is a possibility to activate all vehicles within the inventory at once. It saves much time and efforts in vehicle activation process.
To help users track bids many auctions provide Bid History feature which is a list of all bids, not including offers, customers made for a vehicle. Bid History allows dealers to gather statistics on bids, vehicle makes, models, etc.
Proxy bidding is available for registered users only. Only they will have all rights to bid, buy now and use other options a bidding platform offers. This helps dealers be safe from cheating and time wasting.
Cons of proxy bidding
Auctions with proxy bidding systems are not free for dealers. They require fees for vehicle data feed.
Some proxy bidding platforms demand inspection reports for the vehicles displayed. So the dealers have to take care of the cars to be inspected and graded properly.
The proxy bidding option is very popular and widely used around the world among online auctions. It has proved its efficiency for dealers and buyers who are using it. Autoxloo is an acknowledged expert in marketplace strategy, auction services and proxy bidding capabilities. Our auction systems allow dealers to realize all their potentials on practice. By choosing Autoxloo as your basis you will be in the most powerful, professional and caring hands.