Online Dealership Reputation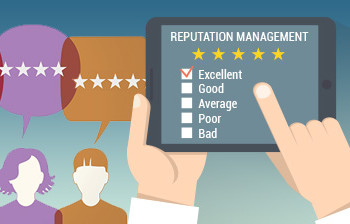 Business reputation is everything in the business world. Your dealership can be the best in the area but it's not worth a straw if you have bad reviews in the net.
Many car dealers prefer to manage their reputation all alone, without any professional help. That is a big mistake because working with business reputation doesn't mean the removal of negative reviews only. It is also working with positive feedbacks, communicating with customers online (a prompt response to the reviews posted in the Internet), image making, search results formation for Google and other search engines on the query related to the dealer's brand, etc.
A very important part of building business reputation is adding positive feedbacks about your dealership to the review pages. Many dealers simply write positive reviews by themselves. But it is always noticeable at the first glance. So writing fake testimonials is not a solution. It is better to try and get real reviews from your real customers. And we will help you form the best business reputation.
Here are some of the most popular ways to get real positive feedbacks:
Immediately after the deal consummation ask the customer to leave a review
Call "old" customers on the pretext of quality control
You can "exchange" a review for a gift, an extra discount or a service
Provide giveaways among those who have left the reviews.
In each case you should not squeeze testimonials from your clients. First of all you should try and do something for them, taking a feedback at the same time.
Besides working with positive and negative feedbacks your business reputation will need the following:
Prompt responses to any mention of your dealership in the Internet. Modern technologies allow to track instantly the appearance of new information about your brand in blogs, social networks, on different websites and in the press, providing a flash-like professional reaction 24 hours a day, 7 days a week. Using these tools you don't have to guess any more what customers think about your new vehicle or what rumors the rivals try to put.
Forming the necessary search engine results. This process includes the resources which you want to see as search results on such queries as "westgate motors reviews", for example. All the necessary resources are promoted to the search results top in the most popular search engines.
Image making for your dealership. It means presenting real-life or especially created information events in social networks, blogs, news, on the popular websites, etc. Your dealership can be registered on dealers' portals with publishing the information provided, as well as with search engine optimization of the desired content. This service will help you create an agiotage or form the public opinion.
Autoxloo company is ready to take care of your reputation in the Internet. We use innovative, highly effective software, tools and professional skills to track and manage your dealership rep. Our services proved their efficiency and force for many clients on all continents. We are inviting you to our team of professionals, business reputation experts and the best minds.