Billing Module for Auto Auctions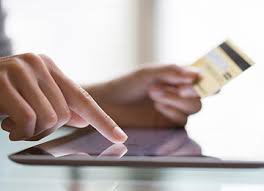 Auctions generally use billing systems to calculate the cost of services and to store all necessary financial information (tariffs, packages, specific customer's costs). It's convenient and secure to charge immediately for your services provided. Take advantage of instant automatic transactions with no delay, cash mess or pending issues.
Recently Autoxloo has introduced a billing module to its auction clients as well. It is offered specifically for online marketplaces to charge fees from registered users for selling / buying vehicles on their sites. This option is very suitable for both auction sellers and buyers as they have to take only one simple step: to register. The Payment Details are essential. During registration users provide their payment card info. To ensure that the customer information is safe and secure the website should be protected with the https protocol and 256-bit encryption. Free or paid registration depends on the billing settings used in the platform.
Autoxloo's Billing module enables auctions to draw the Sell Fee cost from the seller's virtual user balance for each vehicle sold. The Buy Fee is taken from the buyer's virtual user balance for each vehicle purchased. Each user group can adjust the virtual balance that is topped up in the Escrow Increment amounts.
Our billing module gives auctions the ability to create default and custom groups for their users. The Sell / Buy fees can be set manually for different customer groups.
Default groups. There are 3 default groups in our module:

Free registered users. After a user signs up he becomes a free registered user.
Global group. A user becomes a part of the Global group when he creates or wins his first auction. A Global group member is charged fees.
Block users. If a user violates the auction rules, a website manager moves him to the Block users with no ability to create auctions or place bids.

Custom groups. Auctions can create any number of required groups. Each group can have its own settings, so you are able to give names, add users, set the Escrow Increment Amount values and the Sell / Buy fees the way you like.
Autoxloo keeps its finger on the pulse of all the latest auction processes. Our new billing module allows auctions and marketplaces to make additional profits for offering their services. We develop, change, enhance and customize our auction software to our clients' needs all the time. To be informed on all the new products and solutions developed by Autoxloo subscribe to our blog posts.