New York International Auto Show 2017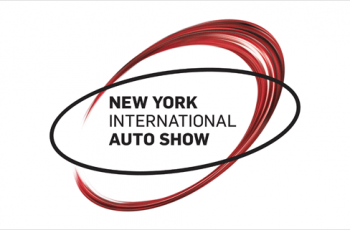 Every year car enthusiasts look forward to the opening of the New York International Auto Show, which is traditionally held in late March or early April at the Jacob Javits Convention Center, New York. The New York International Auto Show is a huge and outstanding event that annually attracts hundreds of thousands visitors, a big part of which are the mass media staff. The exposition is open for about 10 days: on or just before Easter weekend and up to the first Sunday after Easter. In 2017 it welcomes visitors from April 14 through April 23.
Before the event starts, several auto manufacturers from many countries of the world debut new production and concept vehicles. Besides, the Greater New York Auto Dealers Association (GNYADA) and the International Motor Press Association (IMPA) organize corporate meetings and events during the show.
This year the main floor is hosting more than 20 different world's automotive manufacturers that exhibit about 1000 latest car models for the first time. Muscle cars, electric cars, hybrids, family cars, concept cars, trucks, crossovers – you can see the largest collection of vehicles in one place. The latest automotive technologies invite visitors to enjoy the interactive displays and virtual reality presentations. Such world's auto giants as Mercedes, Range Rover, Hyundai, Honda, Jeep, Dodge, Ford, Nissan, Porsche, Chevrolet and others are frequenters there.
The New York International Auto Show 2017 is the most exciting and memorable event in the country due to a variety of new models. The most expected debuts of the show that pleased visitors this year are:
Dodge Challenger SRT Demon
Mercedes-AMG GLC 63 SUV and GLC 63 Coupe
Nissan GT-R Track Edition
Infiniti QX80 Monograph
Acura TLX
Lexus LS 500 F Sport
Audi TT RS Coupe
The show will last up to this Sunday, April 23. You still have time to appreciate the exclusive, luxury cars and the latest achievements of car manufacturing.