Does Your Dealer Website Need the 'Our Staff' Page?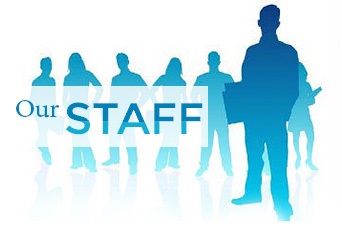 "The employees are our main value and pride". This is what many companies imply and the "Our Staff" page is an excellent proof of it. It provides short information about specialists working in your company and allows your customers to contact a particular person directly if necessary. Many companies skip the "Our Staff" section on their websites. But if your dealer business unites highly qualified professionals with experience, significant achievements and a number of certificates showing their skills, development as well as a participation in trainings, why keep silence? Tell your customers about your team, its strong sides and talents in the "Our Staff" section. Moreover, you need to make this page effective, because here your visitors can decide whether to start a communication with you or not.
On the "Our Staff" section readers search for answers to the following question, "how can this person help me?" So it's no use to write dry facts and figures about your employees. It's better to emphasize their advantages. You should also make this page visually attractive because not only your potential customers visit it, but also job seekers, partners, contractors and, of course, competitors. The "Our Staff" page can revive a "faceless" business by showing the specialists who work in the office, show cars, sell vehicle parts, etc.
There are some common errors peculiar to the "Our Staff" page:
A widespread use of the stamps a-la "a team of professionals".
Long boring texts instead of videos, infographics, and photos of the staff.
Short boring texts, e.g. a couple of sentences and a contact information, bad or poor-quality photos of the employees.
But how to make this page attractive for your visitors and effective for your website? If you simply publish all employees' photos on this page, you'll get a nice picture, but only for those who like geometry because there will be a lot of rectangles or circles. So here are some tips that will help you make your "Our Staff" page more interesting and appealing:
The employees' personal profiles. You can crop the photos of your staff to fit them one line or column. By clicking on the thumbnail an employee's detailed profile will open with a full-sized photo, his/her position in the company and the answers to several questions. Simply, easily and compactly!
Staff departments. You can divide all employees into departments. Each department should have a short description and tiny photos of everyone who is a part of it. So your website visitors will quickly see the people and their positions in the company. Another option is to provide a general picture of all workers, and then allow a visitor to choose the employees' specializations.
An alternative to photos. Do not focus on the pictures only. A good option to them is a laconic text and painted portraits of your workers. A non-standard solution can be to hide a video under a group portrait. Video presentations are an excellent way out. You can exclude "Our Staff" page from your website but provide a section with a video of your team.
A sense of humor. The "Our Staff" page is a unique place on the site, where all literary genres are good, but not a boring one. Funny texts, live photos, bright headlines are appropriate even for such serious dealerships as yours. But sometimes the team section looks detached. So make it unified with the rest of webpages.
A special project. The "Our Staff" section can be a special project having your employees' feedback about your dealership and work there instead of plain texts and photos. In addition to their reviews featuring the authorial spelling and punctuation, there can be some interesting facts about the team, e.g. people who like snowboarding, hiking, etc. photos made on holidays and vacancies.
The main purpose of the "Our Staff" page is to show your customers who stands behind the products and services offered to them. Clients trust you and give you their money, so they want to see the faces of people who can solve their problems and who will take responsibility if something goes wrong. This page is kind of say, "Hello, customer, we are confident in what we do and what we get. Here we are." So make sure that all your website sections are good and work well, and you are not ashamed to put your own photo under the inventory and products you deliver.
Autoxloo will help your team make a favorable impression on your customers with our Staffing Module. The "Our Staff" page will have more converting look if you are able to specify and edit phone numbers, e-mails, postal addresses, photos, map links, etc. of your dealership's departments. But with our Staffing Module the contact information is not your limit. Your team can share any personal data, working experience, likes, dislikes, hobbies or any other facts they think important. Autoxloo allows your employees to be best introduced to your customers and website visitors.