Internet Marketing for Dealerships That Works!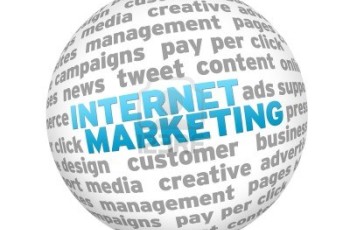 I talk to dealers on a regular basis.  When I talk to independent dealers who are just getting into the car business, they tell me about 90% of their promotional budget is spent online.  They may try a print ad here or there, but remain very skeptical of the results.  And most of them tell me they don't invest anything in classified advertising, feeling this ad format is past the point of being effective.
On the other hand, when I speak with independent dealers who have been in business for awhile, their advertising budget is typically spread more broadly across classifieds, print, and some online.  The question here is, are they doing this because they get a good return on investment from each of the different media, or because it used to work, so the assumption is that it must still work in 2009.  Most of the stats tell me this can't be true.  Newspaper readership is down significantly, 80% of customers start their search online for a vehicle.
The most successful independent dealers that we work with are aggressively and proactively leveraging many Internet tools to sell cars.  Not all of them use the same tools – some rely on enhanced vehicle pictures, others aggressively list vehicles online using AutoTrader, Oodle, Google, cars.com, and even international listings, while some find a competitive edge through SEO, vehicle video, blogging, and "puff" vehicle descriptions.
The important points:
Decide what tools work best for you and use them to their full capacity.
Test the different tools available to you.  Most are very low cost, low risk and can be hugely effective in online lead generation.
Whatever you do, do it 100%, because if you don't someone else in your area will.
DETAILS, DETAILS, DETAILS – Internet shoppers want complete information available online, with just a few mouse clicks.
When dealers had to pay "real money" for classified ads, they invested the time and effort to make the ad appealing, interesting, and added a "hook" to entice customers to call.  What I see many times is the same care is not paid to online listings because so many of the tools are very low cost or free.  You're missing a HUGE opportunity here.  We encourage our customers to be more aggressive in using the tools we make available to them – they are affordable AND effective.  To find more information about how we can help you cost effectively leverage the Internet to sell more cars, I've provided links to some popular tools:
Etch-A-Word – text annotation for vehicle pictures – great merchandising tool!
International Online Listing Sites – broaden your reach and sell more cars
Video Customer Testimonials – the most effective advertising
Google Search Marketing – Patented search technology from AutoXloo
Live Chat – Connect with your customers instantly on your website
Dealer Community Network – online dealer to dealer trading community