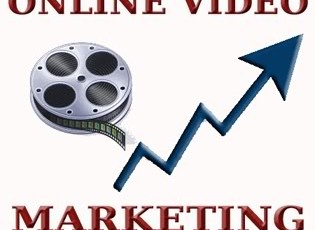 It's no secret that the use of vehicle videos sells more cars. Consumers of today need to be informed as well as entertained when shopping for a new or used car. 
Here are some tips to successfully implementing video on your website:
Start with a system that has video capability built in on all pages and allows you to embed videos from third party sites (YouTube, Metacafe'). This has several advantages we will talk about in future articles, but for now suffice to say it is crucial for SEO that this feature is available with your Dealer Management System.
Now that you have the ability to record and upload videos to your site the question now becomes what to record and where to place the video? Let's start with the homepage. There is a hierarchy to the homepage video playlist that varies depending on the type of car dealership  New car dealers should focus on the latest and greatest vehicles and concept cars being released by the manufacturer as their number one video. Number two and three on the list should include current specials only available at that dealership and as a last resort the nationwide video produced by the manufacturer.
Used car dealerships homepage video can vary greatly due to the type of car they sell and the clientele they service, but it should include a combination of "universally" funny, informative and relevant videos. Make sure if you decide to go with "funny", the video should be entertaining from the first second it plays and should not exceed 30 secs. Informative videos should include a brief intro explaining who you are and where you are located, then talk about the types of vehicles you offer then follow up with a call to action – "come down today for a test drive and receive a free xxxx" , "first 100 people to call in and mention this video will receive $500 off the purchase of any vehicle in stock" and so on.
Funny video basics:
choose popular videos – search Youtube for "funny automotive videos"
poll your staff to make sure the video chosen is actually funny
rotate the videos daily
Informative video basics:
length of video should not exceed 1 min (30-45 sec is optimal)
first 7 sec must capture visitors attention (think good looking spokes person combined with best car on the lot)
insert customer video testimonials (two or three at 5- 7 sec apiece)
end the video with a call to action – incentives, discounts, freebies or special financing
static image includes dealership phone number and address
Relevant video basics:
choose an extreme video based on vehicle heritage
Subaru = rally racing video
Jeep = off road hill climb
Range Rover = rock climbing or muddy river crossing
BMW = road racing performance (track video)
Camaro = 1/4 mile drag race (or should I say 1000 ft)
Look for more information and tips about video and audio production in future articles.