VW Drops Rabbit & Plays Golf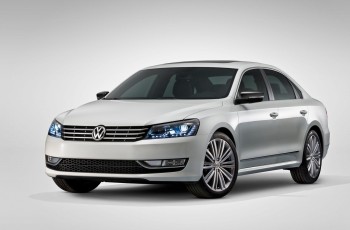 Volkswagen's marketing department finally realized the revival of the Rabbit name was a mistake and decided to drop the name for 2010. The slightly redesigned VW Golf is now offered in either a 2.5-liter five cylinder with 170 ho and 177 lb-ft of torque or a 2.0-liter turbo-diesel four cylinder with 140 hp and 236 lb-ft of torque.  What is odd is that fact the diesel even with almost 60 lb-ft of torque is still almost a full second slower 0-60 than is gas burning brethren coming in at an uninspiring 8.6 seconds (7.8 sec for the gas version).
The diesel by all accounts is a better buy even though it commands almost $4500 more than the base model. For that extra coin you get many standard features like sport suspension, seventeen-inch wheels, leather-clad, multifunction steering wheel, premium audio, fog-lamps, plus optional DSG, nav system, and xenon headlamps that aren't available on the gasoline version plus at 52 MPG hwy its gas mileage rating make many Prius owners green with envy – no pun intended.
Source: Automobile Magazine