Independent Auctions Choose Auction Streaming as Their Choice for Technology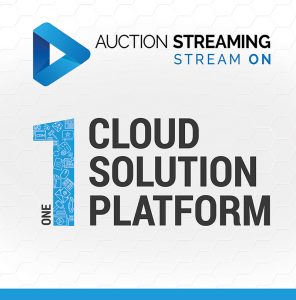 Independent Auctions gap analysis proves Auction Streaming's innovative technology is the top choice in helping process improvements for them to compete with the Large Franchised Auctions and Captive Marketplaces Similar to CarMax
The NAAA & UCW Expo was successful in getting Auction Streaming's message out and clearing any misconceptions in its ability to be the innovative technology partner for the independent auctions to be competitive with franchised Auctions.
Auction Streaming also demonstrated the New Cloud AMS. This solution was received with much excitement and helped pave the way to new opportunities for independent auctions wanting to do away with aging hardware upkeep and maintenance, not to mention disparate software versions.
New pricing was also welcomed with individualized module packages for the midsize and more online focused auctions.
Auction Streaming received positive feedback on its products and features, especially the paperless reporting BI Tools and Mobile Transactions tools integrated with the CRM for IF-SALES and COUNTER-BIDS instant acceptance, which will benefit the auctions tremendously.
Auction Streaming collaborates with the independent auctions in analyzing their daily operations and offers them a recipe for assured process improvements to increase efficiency and reduce headcount.
About Auction Streaming
Auction Streaming Inc offers a complete suite of solutions comprised of Auction Management Systems, SimCasts™ Simulcast, AuctionLink™ Multi-Posting, VIR™ (Vehicle Inspection Report™) with Grade, Digital Marketplace, Auction Responsive Websites, Comply-Apps™ Compliance, CRM (Workflow & Escalation Tools), EMag™ Digital & Print Magazine and Business Intelligence Tools for the Automotive wholesale and retail industry. Auction Streaming is designed to serve an auction's needs in-lane and outside of the gates as a One Platform, One Cloud, One Solution provider.
Auction Streaming offers Turn-Key applications such as the cloud SaaS Solution or the Run License acquisition option, both with development, maintenance and upgrades as add-on services as requested.