How Do Customers Contact Dealerships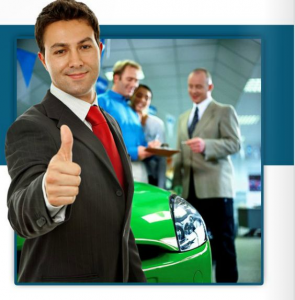 An auto dealership is a big investment and to keep a high ROI you must have constant customer flow. To ensure this you need to contact your customers over different communication channels. But different channels give different results. To avoid unnecessary expenses you have to prioritize these channels according to their effectiveness. We have some recent statistics to help you out. Have a look at the six most popular ways customers reach out to dealerships and some useful tips to help you improve these contacts.
Let's go in reverse order.
6th place – Social networks
Social networks are a great way to increase your brand awareness and one of the crucial components of digital marketing strategies. It promotes your business and is an additional way for potential buyers to get to know you and to spread information about you.
However, the share of first direct contacts with dealerships through social networks is only 1% for used car buyers and next to nothing for new car buyers.
Such a limited outreach can be explained by two factors. First of all, many dealerships do not know how to reach out to their Facebook or Twitter page visitors. Without signup forms and call-to-actions such pages are not effective in terms of user engagement. To make your social network accounts more productive offer your visitors subscriptions to your marketing emails or text messages.
The second point is many buyers still prefer more traditional ways of contact.
5th place – Text messages
About 2% of all contacts to dealerships relate to text messaging. It doesn't mean you can ignore this way of contact: 2% of 2000 are 40 potential buyers. Can you neglect 40 leads? Of course not.
In order to catch this activity quickly pay attention to the phone number listed on your website. This phone must have a text message option for the texters who may want to reach you this way. Be sure you or your sales staff respond to such messages promptly – no later than 2 hours after receiving them.
Due to messages word limits it may be impossible to give a full answer within one or two messages. Try to persuade your customers to provide their email addresses to send additional information like photos/videos of the vehicle he/she is interested in or your current promotions.
In addition, include your hours of operation, within which clientscan expect to receive an answer, e.g. from 9am to 7pm. By providing this information you avoid any confusion and frustration from midnight texters.
4th place – Live chat
Properly functioning Live help ensures immediate responses to your customers questions. The 'Live chat' call-to-action placed on your website provides visitors with the assurance you are always ready to help them. Many new car and used car buyers use the 'Live chat' button to initiate their first contact with dealerships.
Support specialists are your representatives. Real-time talk cuts both ways: it can be very helpful if your specialist is competent but very annoying if he is not. That's why you have to be 100% sure your support staff is qualified and customer-oriented.
In 2017 expectations of Live Chat Customer Service increased greatly. Of course, it's not so easy to provide such support. You can set maximum wait times within which your support specialist can find the answer, 5-7 minutes are acceptable. But never give promises you can't keep: if you state 5 minutes, stick to this. Otherwise, you will disappoint many of your potential buyers.
3rd place – Emails
The bronze medal of choice for of used car and new car buyers as far as their first contact to a dealership is by email. It's a large part of your audience and proper communication with these customers will yield a noticeable result. Therefore, a great deal of attention should be given here. Your answers should be structured, consistent and insightful.
Here are some vital tips for answering customers emails:
Thank the customer for the email. Politeness can never be overestimated.
Read the customer's email carefully. Don't hurry to answer just for the sake of answering, but for the sake of helping.
Сonfirm the customer received the email as soon as possible. In most cases a proper answer requires some time, but you don't need to wait untill all the information is gathered.
Send a quick response, confirming you got the email and your team is working on the answer.
Inform your customer when he/she can expect to receive the answer. For example, within 24 hours.
Email is a great way of communication with your buyers: you can provide a fully detailed answer, vehicle description, coupons and rebates, as well as other incentives to make customers want to come to your dealership for a test-drive.
2nd place – Phone
As we're approaching the top of our list, the good old way of communication appears – a phone. With 25% of all customers first contacting the dealership. Think about it: you can lose a quarter of your leads due to poor customer service or vastly increase your customer database by having an excellent service.
When a customer calls your dealership for the first time he/she may have some reasonable doubts: have I made the right choice? Your mission is to dispel these doubts by providing the caller with great service and competency. As the proverb says, you never get a second chance to make a first impression.
Active listening, empathy, smiling during the conversation and a calm and moderate tone are the basic components of a good approach to phone call customer service. Don't try to sell your inventory during the first phone conversation with the customer! Such a manner deters customers. Let them know you don't just see them as another number, but as an opportunity to earn their business.
1st place – Without an appointment
You never know when a buyer will come to your dealership, what questions he will ask and what issues he will have. Business is like a road – you should always be prepared for the next turn. 56% of potential buyers will come to the dealership without an appointment. How will your sales staff welcome them? There is much information available on how to treat customers the right way, we will give you 3 main rules to apply:
Don't judge a book by its cover

Prejudice can mislead you. When visitors in shabby clothes come into a car dealership, most likely they won't get five star service. Such stereotypes can cost your salespeople a lost deal, because many wealthy people don't pay attention to their clothes, but they will pay attention to any neglect that they have experienced.

Give-and-get principle

It is the principle of an effective negotiation. If your customer wants to get something from you, he should give you something and vice versa. For example, if he asks for a lower payment, you can provide it, but under some conditions such as a video testimonial, referral or a co-signer. The idea is: never give without getting something in return and never ask if you don't have something to offer in return.

Five "No's" before they go

Studies have shown us that in the automotive industry 80% of purchases take place after the fifth request to buy. The problem is that most salespeople tend to ask only three times and then give up. Why should you lose a deal if you did a great job? So remember this: five no's before they go.
Closing
According to the statistics, the vast majority of initial contacts consist of non-appointment visits. Such visits are often preceded by online searches. The customers come to your dealership website, check the price, choose the model and assisted by GPS, open your door. The thing is, if your car dealer website doesn't provide a good user experience, or there is no website at all, your door might be open only by your employees, not by your customers. Autoxloo is a leading provider of automotive software and can help you enhance the productivity of your online showroom. Contact us today and more customers will contact you tomorrow.