Implement AI Live Chat to Engage With More Auto Shoppers Online
Today, being a successful car dealer is much about being in the right place at the right time. As auto shoppers go online to research for a vehicle, they are up for grabs for dealerships that appear in top search results.
While the car dealer SEO is the indispensable means to achieve a higher ranking on SERPs, being visible online is just half the battle. The other half is being helpful. The on-site user experience that you provide and how convenient it is for visitors to interact with your listings are among the cornerstones of becoming the preferred online dealer. What today's auto shoppers also expect by default is an immediate personalized online assistance that will not only make them feel valued but will guide them down the sales funnel.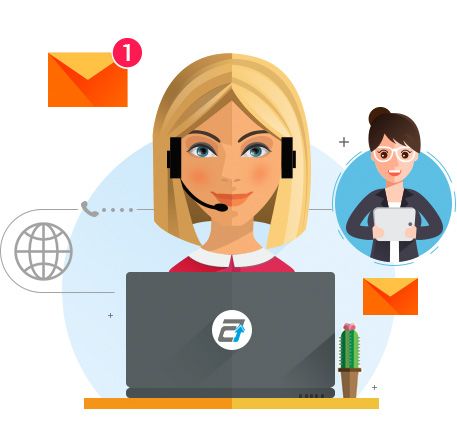 However, with tons of auto buyers in the Internet waters who often make inquiries about vehicles in the late evenings or early mornings, it can become an issue for your staff to actually catch up with them properly. As a business owner, you are being faced with the choice of either losing those leads or overloading your staff. Not only these options won't improve your business, pushing the limits for your staff can't last forever.
To keep up with the fast-paced automotive industry and the rising demands of today's car buyers, your dealership needs to embrace technology as the ultimate enabler of change and progress. Implementing the AI-powered live chat for car dealers that will act as your online representative during the off hours will take the weight off your sales reps and will bring in more leads.
Are Car Dealership Chatbots Enough?
Many businesses out there including car dealers are utilizing chatbots as a part of their customer acquisition strategy. However, chatbots can hardly deliver the level of assistance needed to support the desired corporate image and retain customers online.
Chatbots can be suitable for less competitive and less complex niches but when it comes to the automotive industry and its audiences, the quality of service should be proportionate to the amounts of money involved in a vehicle purchase.
Besides, usually, auto shoppers have a lot of questions that include not only year-make-model combinations but payment options, different vehicle comparison, trade-in offers, vehicle reconditioning, and other questions that require your chatbots to be more intelligent.
For the past 4 years, we have been developing with A.I. and Machine Learning engines towards the reduction of labor cost, removal of menial and repetitive tasks all replaced by robotics and software. Meet our AI Live Chat for car dealers that will bring customers from the chat window to your showroom's front doors.
What is Autoxloo's AI Live Chat for Car Dealers?
As a part of our Unified Communication solution, AI Live Chat aimed at providing the highest level of online assistance with minimal involvement of your staff. With each inquirer, the machine learning algorithm trains itself to improve its answers, give more detailed explanations, and accumulate more data from customers.
In case the AI Live Chat lacks data to satisfy a certain request, it will redirect a conversation to the available sales representatives. If the whole team is offline at the moment, the AI-powered chatbot will schedule an appointment with customers at their earliest convenience.
Our AI Live Chat for car dealers is a tireless alternative to human support or sales representatives that will automate your relationships with new and existing customers while delivering the same high level of service.
Benefits of AI Live Chat for Car Dealers:
Provides high-quality personalized online assistance
Retains customers
Takes the weight off your sales reps thus reduces a dealership's headcount
Redirect conversations to the available sales reps
Guides online inquirers down the sales funnel
Collects valuable data for remarketing
Continually trains itself to deliver more human-like interactions
Being able to immediately address customers' questions and concerns regardless of the time of the day is often a precursor to a sale. Implement our AI Live Chat for Car Dealers to effectively serve more online auto shoppers, improve engagement, and your business bottom line while reducing labor costs. Contact us today for more information.