Let's Chat Business! Live Help Software for Auto Dealers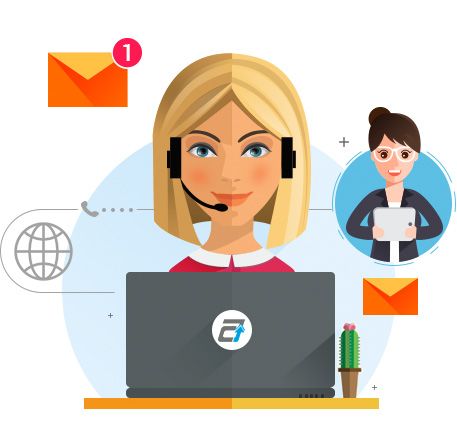 Let us ask you a question. Which type of communication do people tend to prefer in late twenty-tens? Here is a tip for you: instant, brief, accessible via mobile devices. Came up with any ideas yet or you've been distracted by a chat app? It's okay, everybody does it, and so do your customers. People all over the world chat, it's the most popular way of communication. Gone are the days when chatting was equal to leisure activities, now people use chats to get in touch with their business partners and employees.
Chatting has become people's daily routine. Live Chat is the service that matches with human habits, it's the type of communication people are used to. Implementing the service that allows customers interact with you in a way that is convenient and habitual is a win-win.
Here are some other reasons why Live Help Software is considered a vital option for your automotive website.
It's a conversation, not a sales pitch
Chatting is less formal, while still helpful. Starting a chat is easier than dialing a number. Many people feel uncomfortable speaking over the phone. Recent surveys showed that 41% of people prefer Live Chat, 32% are fine with phone, 23% choose an email answer and 3% turn to Social media.
Live Chat makes customers feel like they have a cozy conversation in conjunction with solving their issues.
Customers don't have to wait
Chat gives your dealership an opportunity to manage more than one customer request at a time. It is its significant advantage over the phone support, time- and money-saving. With properly managed Live Help customers won't have to wait in a queue or be "on-hold".
You can attach photos and send links to pages
With phone support your staff is limited by words. Live Help Software allows you to reinforce words with images, links, instructions, etc. Attach any types of files you want to provide customers with the most comprehensive answer.
You and your customers can keep the records
Chats are very useful in terms of reviewing them later. A very suitable option for your customers is an ability to print the dialogue and use it, for example, as a manual any time they need it. For you reviewing the records is a way to improve the quality of your services, to collect the most frequently asked questions and turn it into on-site guidance or a blog article.
Conclusion
Live Help Software for the auto dealer websites is a great way to keep up with the times, speed up your customer support services and meet the customers expectations. All you need is a great car dealer software provider and trained support staff. With Autoxloo the first point is totally covered. We developed highly functional Live Help App that is compatible with Android mobile devices. Contact us today and start the productive chatting with your customers.