How To Upgrade Your Dealership's Sales Process?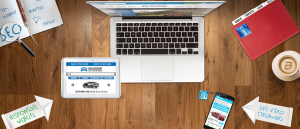 Every dealer wants to improve car sales, but there are many dealerships all over the USA that stick to the traditional ways of selling vehicles. Does it bring their sales down? Let's figure it out.
During the last few decades people have been testifying that they love cars, but they hate the process of buying them. The automotive industry is more than 100 years old now, yet the algorithm of selling cars hasn't been changed much since the 1900s. A customer comes to the dealership, often far away, inspects a few cars and by the time he has just finished examining one item, he is already being badgered by a sales staff.
He has two options: buy the vehicle or postpone the purchase and have some time to ponder. The second option implies a return visit to the dealership, which will cost the customer his weekend, time he could spend with his family.
Americans are Rethinking Car-buying Process
Fifty years ago customers simply didn't have other choices except hopping from dealership to dealership and sacrifice their personal time. But let's face it: times have changed. The Internet has changed our lives and has given customers the liberty to choose time they want to devote to car buying.
The auto industry in whole and how people buy cars in particular have undergone dramatic change in the last decades. The recent statistics also says that now a customer visits just 1.6 auto dealerships during car shopping, whilst 10 years ago it was five dealerships at average. Buyers have moved online. Car dealer software displaced the traditional ways of selling cars and became new classic.
Despite such statistics, many dealerships refuse to upgrade their traditional approach because it works. The question here is "Does it work well enough?". According to the recent automotive surveys, 3 in 5 Americans (59%) would try a new brand or a company for a better service experience. Unwillingness to modernize the old techniques results in almost two thirds of unsatisfied clients.
Software That Will Help You Keep Up With the Times
First step to take is the Car Dealer Website. Your buyer should be able to see your entire inventory, your contacts and customers' reviews online. The crucial points here are good photos, detailed description of each car, and a responsive web design. Such kind of web design allows to interact with your website via any devices (smartphones, tablets, laptops, desktops).
The thing is, images are not enough to make a purchase. The customer should feel as if he is present next to the car and see the vehicle from every side and corner. If you want to expand your sales reach outside your local market, you should consider live video streaming.
Live Video Streaming is car dealer software that allows you to streamline your inventory to non-local buyers. You put your buyers into the virtual driver seats without the need to perform additional trips to the dealership. If you offer your customers such service, they know you respect their time. During the live video tour you can answer the customer's questions, give additional information, show any car detail on a viewer's demand.
Another big customer concern is to be aware of the vehicle condition before buying it. If you can provide highly accurate and detailed information about the true vehicle state, you build consumer confidence and increase his intention to buy.
Vehicle Inspection Report is a comprehensive tool for vehicle grading. Your vehicles will be sold faster as the customers can see and compare not only the exterior and interior, but the condition of its every detail. Your online visitors will see the car from all its sides and get the best report on every part. You just fill out the information about your vehicle, get the report with grading and attach it to your inventory. Very simple, yet very comfortable for your customers to have all information and to be sure that the vehicle was inspected.
Takeaway
The automotive industry has significantly changed over the last 15 years. Now the indispensable part of the good service is online service. If you want to improve car sales, you can't ignore these changes. Car dealer software helps you take your sales through the roof. If you still have doubts about this, here is the good quote that might change your mind:
"Although your customers won't love you for giving a poor service, your competitors will."