Designed to Engage. Combine the Automotive Experience With User Experience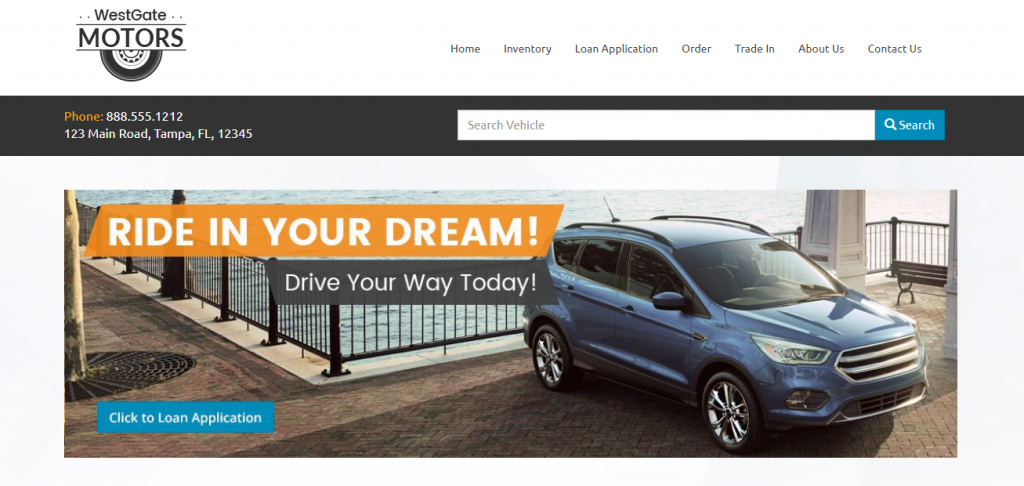 What is a bad User Experience (UX)?
Imagine that one sunny day a visitor enters your showroom. He wants to see your lineup of Toyota's SUVs under $10,000. He intends to make a purchase and leave your dealership driving his new vehicle. But as it turns out, your sales staff are being terribly rude and aren't responding to his questions. The vehicles are situated in one place without any classification, neither by condition or price. Another strange thing is that the visitor is not allowed to inspect the vehicle in detail. Instead he is given one single view from one perspective. The showroom overall is a mess and every customer wants to leave it as soon as possible.
Sound like a total nightmare? Unfortunately, this is the harsh reality of a bad online user experience: the inability to sort out the vehicles, dead Live Chat, one photo per vehicle, invasive pop-ups, non-responsive web design, etc.
One out of every two users or 50% of visitors leave online dealerships due to poor automotive website design. How can you reduce this rate and provide your customers with a great experience? Follow these tips and see the examples of a flawless automotive UX below.
How to attain a good user experience?
Provide visitors with a map

An average user will first your navigation bar to know what options your dealership has. Similar to the illustrated map by the entrance of a big shopping mall, your homepage should guide users through your website. Don't let your shoppers roam aimlessly, save their time and provide them with detailed navigation from the beginning.

Feature the services you can provide your customers with: Trade-Ins, Loans, Vehicle Maintenance, etc.

Sort your inventory

A top-notch automotive website design is equivalent to an understandable website design. The easier it is for a visitor to find what he needs, the better experience he will have. In order to ensure that, divide your inventory into certain categories: by condition (Used/New Vehicles) and by body style (SUV, coupe, sedan, etc).

For those customers who have a spending limit, add a price filter. For example, you can allow users to set the price range, i.e. the min and the max price. Some visitors aren't sure which make and model they are looking for, but they can be pretty determined about the price they are willing to pay.

Aside from seamless navigation, users should be able to perform custom searches throughout your website. Even with a small number of vehicles in stock, users should be able to filter them out by the year, make and model. It is a good practice to place a search bar in a header, so you will guide users through your website on whichever page they happen to be on.

Add visuals

A study indicates that 40% of users better interact with visuals, than with solid text. Pictures, videos and animation increase engagement and help users imagine themselves driving a new vehicle.

Take more time to pop up

Pop-ups are the pet peeve of many Internet searchers. They can be very useful but terribly annoying as well. What makes them annoying? Often they appear much too soon. For example, a visitor just arrives at your dealership, he knows nothing about your products and in 10 seconds he is already being offered to subscribe to a newsletter. Will he accept this offer? Probably not, because he didn't have enough time to decide whether he needs your mails or not.

Create a customer journey map and determine what's the most appropriate time for pop-ups to appear.

Make the Live Help alive

Live Help implies instant, competent answers to any customers' questions. Add this call-to-action only if you can provide such a service and meet users' expectations.
8 Examples of perfect automotive website design
Take a look at these 8 examples of the fully responsive automotive website design with good user experience.
Summing up
Combine your dealership experience with our automotive website design experience to turn your online visitors into leads. Contact us today to increase your conversion rate.