How To Start an Auto Auction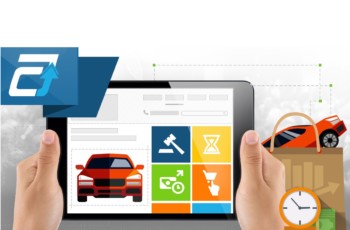 When a dealer makes a decision to sell vehicles at the auction there consequently arises a question: how is this done? How to start auto bidding? The process of launching vehicles at auctions is practically the same on all auction platforms. So take a look at some of the general rules of how to place a vehicle on the auction and start selling your inventory there.
Register with the auction
First of all, before you place your car for sale register with the auction as a seller. Thoroughly think over all the details. Do not proceed at random because there are millions of experienced sellers at the platform and once you make a mistake customers will more likely buy vehicles from them than from you. So browse through similar cars, learn the prices, competition, customers' preferences, read forums, blogs and only after that begin.
Choose the selling format
Initially, you should choose the auction format. It is a set of particular rules which stipulate a car sale. Depending on the platform select a selling format among such listings as Auction (where a vehicle will be bidden on), Fixed Price (a vehicle is set for sale at a fixed price without bidding), Only Offers (a format allowing buyers to offer their own prices for a vehicle), etc.
Create an effective headline
A good headline is one of the key factors contributing to any successful sale. Most buyers will find your vehicle through the auction search by using the filters or keywords. So your headline should contain the largest number of keywords. You can learn a lot of useful information by typing the keywords into a search bar and browsing your competitors' cars. Always watch out that the grammar of your headline is correct, without any mistakes. Otherwise, customers won't be able to find it. Some platforms provide special fee-paying services for keywords. They show your mini-banner to potential buyers if they entered in the search bar at least one of the keywords you paid for (the payment is made per click).
Provide a proper description
The description should be complete, brief, truthful, containing keywords and without errors. Include all the information about your car that you think is important and may be of interest to your potential buyers. It should not be long. Do not use large fonts, bright colors, only capital letters, and emotional «WOW!!!», «GREAT», etc.
Define the Starting bid
Enter the Starting bid or Start price. It is not such a simple task as it may seem. If you start your auction with a low price there is always a possibility that the final bid won't suit you. If you make it too high buyers may not purchase your vehicle. Try to balance your starting price and make it optimal for the beginning. It's not bad if you give the customers an opportunity to buy your vehicle by making offers.
Set the auction duration
Determine the duration of your auction. It can be 3, 5, 7, 10 days or more. Many dealers try to calculate the auction time so that its end falls on the weekends when the buyers' activity is the highest. Do not forget about the time difference. The best time to launch a vehicle is when your target audience has a peak of the day.
Add good photos
The availability of high-quality photos is necessary for a successful sale. Do not post images from other websites. Use a camera and provide your own pictures. All files should be in .gif or .jpg format.
Pay attention to additional options
You should also use some of the additional options and blocks in the form. They bring a full picture of your car. Look through all of them and choose the required ones.
Now you know how to create an online auction for your inventory. The best of luck to you in your sales and deals! Autoxloo provides effective and working solutions for your most comfortable conversions and business strategies. Our technologies and products match any choosy needs and direct your sales to the way you need. Autoxloo auction and marketplace platforms will make your selling competitive and highly efficient.