Dealer Website Traffic – Convert to Solid Sales Leads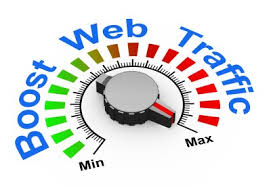 There's a term that John Jantsch uses when talking about converting sales leads to sales. He talks about getting people to KNOW-LIKE-and TRUST you.  Sure, the inventory you carry matters.  And yes, the price also matters.  But don't underestimate the power of KNOW-LIKE and TRUST in getting people to start a conversation with your dealership, and ultimately to buy a car from you, and to establish a long term relationship with you.
Autoxloo offers their Multimedia (Web 2.0) Tools, which gives you several opportunities to create KNOW-LIKE-and TRUST connections with customers as soon as they hit your website. We tend to talk about the features/benefits of the technology that we offer and forget that really the most important consideration is the establishment of trust, communication, that leads to more sales.
Establishing KNOW-LIKE and TRUST on your website:
KNOW
Live Chat –supports instant online chat between your customers and sales team.
Enhanced "About Us" Section – take the time to craft a story about how and why your dealership is different from others, the care you take in deciding what inventory to carry, the awards your dealership has won, how you're involved in the local community. Many customers will never read this section – but some will. And it matters very much to these people what you have to say.
Current Commercials – if you run TV and radio spots in your local market, be sure to include these on your website.
LIKE
Video Introductions of Sales Team – video communicates "likeability" better than any medium on the Internet today. A friendly introduction, connecting on a human level can go a long way towards establishing a collaborative vs confrontational sale.
Video Introduction of your Service Department – this is a great way to promote the most profitable department at your dealership.
TRUST
Dealership Blog – gives you the opportunity to build trust with the local community.  It's an expanded and more personal "about us" section that a customer can review to get a sense of your trustworthiness and likeability as a dealer.
Service Blog – think of the potential here. Build a library of service preventative maintenance tips and WHY it is important to have your vehicle serviced on a regular basis.  Position your service team as a group who is a "trusted authority" available to help customers, not to upsell them based on quotas. Building a service business from a position of "trusted authority" can go a long way towards profitably building your service business.
Video Testimonials – Besides a personal individual referral, customer testimonials, captured on video, is the most powerful method of building trust with your customers.  Across all industries, and all sales professionals, is the core knowledge that a referral from one customer to another is gold in trying to develop new business.
Vehicle Video – When a customer is on your lot, considering a vehicle, one of the first things they do is a "walk around", checking out the overall condition and styling of the car they are considering.  Vehicle video can capture this same experience and allow customers to shop from the convenience of their home.
DETAILS – DETAILS – DETAILS – Internet shoppers are used to having information available with a few mouse clicks.  Make sure you have tons of information about your dealership, your vehicles, financing options, warranties, and other information that customers consider before buying a car.  Even if your customer doesn't read the details line by line, which dealer will they trust more – the one that gives basic vehicle information or those that provide detailed information about the vehicle and the dealership? Details can be provided via descriptive text, interesting pictures, and video.
None of this has to be a full time job. There is lots of new technology that simplifies producing this information and much of the information can be reused and repurposed.
The important thing to remember is that the multimedia tools available for your website today give you the opportunity to more actively and immediately engage your customers on your website and can convert web traffic to solid sales leads.