Wide Range of Dealer Website Opportunities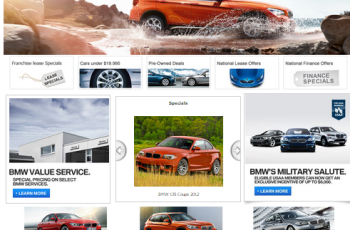 Dealer website is probably one of the most important tool a car dealer has at the disposal to convert a shopper into a buyer. First and foremost your dealer website should be SEO compliant if you want to be found of the Internet & give the best user experience: all of the meta information,  URL structure, Alt tags, content, sitemaps and even the way your navigation menu is structured.
Every car dealer needs to have the ability to change the look, content, layout and structure of the website any time they want. That's why Autoxloo does the hardest work for you.  With our Make-A-Page 2.0™ changes are made in real time. You don't have to think about how to add images, update banners, put search bars etc – we've already provided it.  Each page is fully editable. Everything is drag and drop. Enjoy how easy you can build your own website with a great variety of MAP2.0™ widgets.
Do you know what's happened with your customers on your website, how many pages they've looked through and how much they've left? Why did they come and what forms did they fill out? With our analytics you can track your customers' activity and point out the most attractive sides of your website. Don't fall behind your leads' actions.
People are the most receptive to pictures, so you need to concentrate customers' eyes on your vehicles' images.  Draw attention to the details you want customers to pay attention to particularly with our Etch-A-Word module.  Add call to action to the image itself.  Make them jump off the page. Outline the highlights of each vehicle, now your customers won't miss a single feature!
We know the power of live videos, that's why we propose our dealers to provide customers with Live Video Streaming™. No matter where your customers are, share vehicles' videos with them in real time. Attract more new leads with the help of live video.
Put your vehicles to international market or auctions with VIR™. It is a powerful wholesale tool with comprehensive condition report which can help you to sell the car for the best price. VIR™ gives you the confidence and transparency you need to form decisions about the vehicle you want to sell.
For more information about  these & other Autoxloo's features don't hesitate to contact us.