Wholesale Marketplaces. Short Review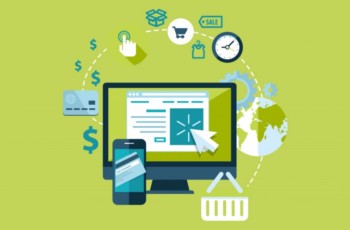 Top 5 the Most Popular Online Marketplaces
Why is it important to sell products in the marketplaces? More and more dealerships want to expand their reach and increase revenues there. The reason is that marketplaces can attract more leads and buyers than a smaller online mer-chant can. We've previously mentioned our close relationships with the worldwide marketplaces and this time we want do a quick snapshot of the most widespread ones.
• We put Amazon on the first place because it gathered 129 million unique visitors. Current wholesale marketplace adds third party sellers and offers a wide variety of products in different categories. Because of strict rules they assures their customers feel secured in privacy policy. Moreover every third-party seller gets free shipping. Accord-ing to an Amazon executive, sellers report an average 50% increase in sales when they join Amazon Marketplace.
• We put eBay to the second line, because it is the first competitor of above-mentioned Amazon. In average ap-proximately 84 million people visit eBay every month. A car part and accessory item is sold every 4 seconds there and 83% of them are for new products. It offers a wide variety of products and categories and non-less important is an easy way to establish seller account. eBay offers seller tools that make it easier for you to feature your brand, as well as sell non-standard items.
• We decided to include in our list Walmart.com. It has 57 million unique visitors and has a third-party market-place. Walmart has some catching up to do in marketplace sellers, compared with two above mentioned the big-gest marketplace competitors, Amazon and eBay. But it is currently limited to less than a dozen authorized online retailers, including eBags, Tool King, and Wayfair.
• Meet a newcomer in a marketplace BestBuy.com. The number of its unique users counts approximately 22 million. BestBuy.com requires authorization and does not offer many details on its program to the public. However, it does offer many products per now it mostly electronics, but sooner they are going to add more.
• The last marketplace in our list is Sears.com, which may seems to be as a copy of Amazon in many ways. This wholesale marketplace gathered 21 million unique visitors. Being a first-party seller with marketplace stores it has many products and categories, and many marketplace sellers. As a competitive advantage over amazon it offers rewards to its customers. Sears.com has created an open marketplace, in which not only new items have been added, but multiple sellers of the same item are included on the site, regardless of whether Sears sells a similar item.
Above-mentioned list of the marketplaces can be fulfilled with the other. We composed such list according to our dealerships' experience. We hope this article helped you to find the right solution. If you liked this article, then please follow us on Twitter and Facebook.