What Are The Hybrids Of Tomorrow?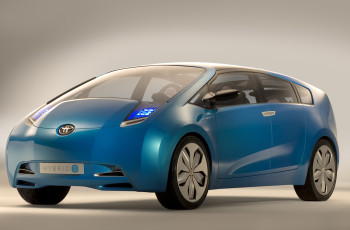 Today's market place has started to open up its doors, or maybe just a window to the hybrid market. It seems that even though the only one most bought or talked about hybrid is the Toyota Prius but it seems that a lot of other car makers are really trying to compete. Mercedes, BMW and Lexus all have a hybrid model. Even Porsche has a hybrid SUV. Using Autoxloo's Automatic Templates you will have a vast amount of templates to help you with your online sales and make sure that your products are constantly being looked at. To help you be more green and sell more of your hybrid inventory.
Chevrolet and Nissan are working on the first electric factory vehicle. The Chevrolet Volt and the Nissan Leaf will be released in a few states around the country. Testing the market and seeing if these compact hybrid and electric cars remains to be seen. These companies are really trying to receive some of the bliss that Toyota has received from the Prius. Having an understanding of what cars are being bought and sold, and knowing what prices they are being sold at is an important tool in the auto business. Using Autoxloo's SEO campaign you can make sure your customer always find the right car at your dealership.